Microship: An Amphibian Pedal/Solar/Sail Micro-Trimaran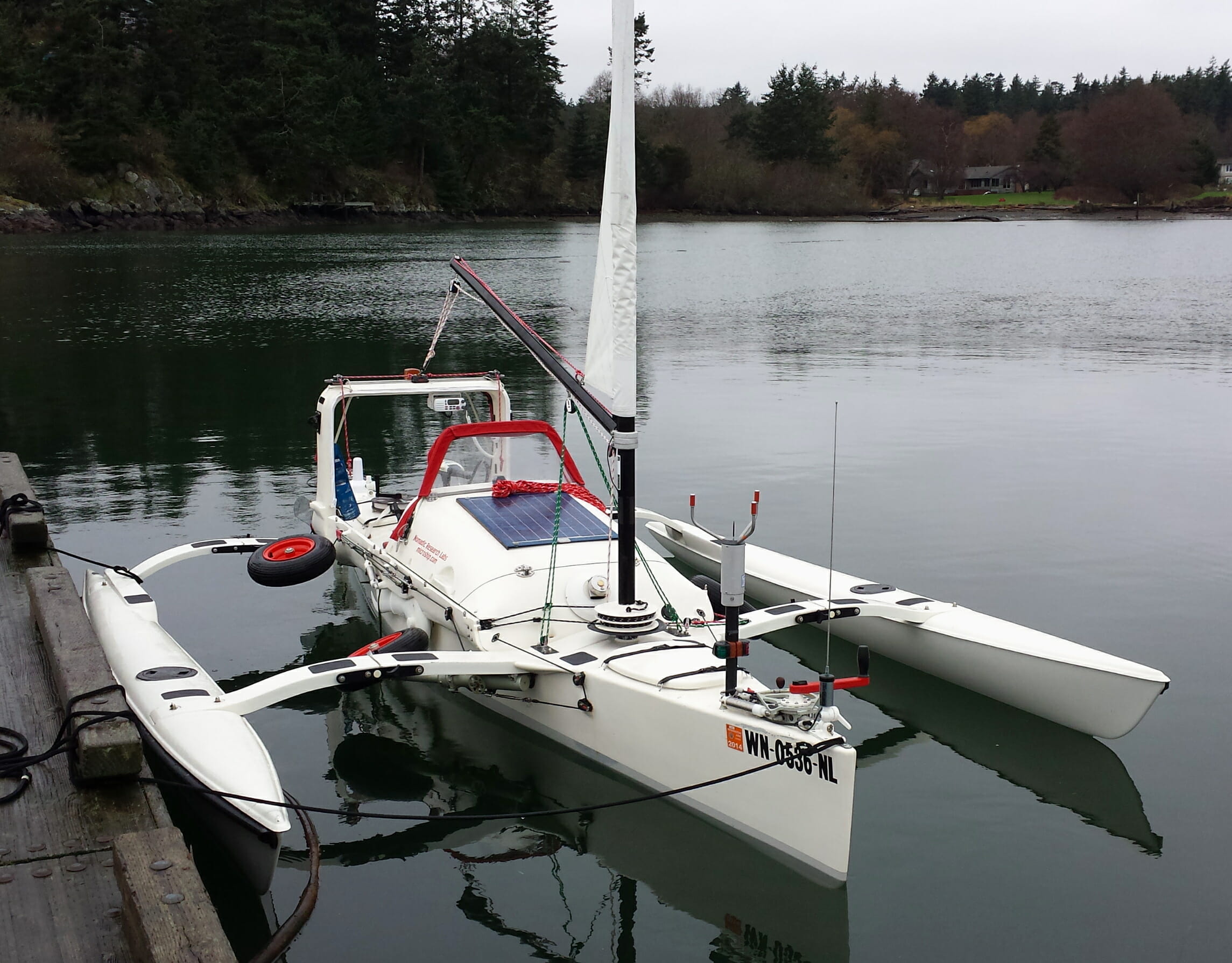 After 8 years of computerized recumbent bicycle adventures, it was a bit of a shock to hit the road in 1991 on BEHEMOTH— the final version that took 3 years to build—and find myself fantasizing about watercraft. I was pedaling a showcase of gizmological delights that by some estimates was worth $1.2 million... but it was time for a change of venue and I was obsessed with building a geeked-out boat.
These four links will take you deep into the Microship that was the result.