The Library of Technomadics
Latest News (April 20, 2018)…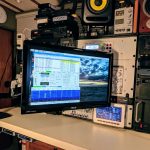 Maritime Mobile FT8 aboard Datawake, with new communication tools to keep this geeky technomad happy! I fired up the Icom 7300 ham rig and have been obsessively chasing grid squares with the latest digital mode. This involves a dedicated Raspberry Pi, a new antenna, and an upgrade to the console… a new post describes all this, including the magic of using "processing gain" to dramatically extend the range of radio communications. (And that one has been the "latest" for a while; a new one is in progress about my new ROV!)
The most recent additions to the archives include a detailed piece about Microship design from 1994, an article in the UCSD magazine introducing that project on campus, and pieces about online information retrieval in the early 1980s including stories in Byte, EDN with an engineering slant, and Online Today, focusing on Database Downloading and Information Brokers. A huge subject, and quaint in the Epoch of Google… but fascinating history.
There are now 672 articles in the collection.
Nomadic Research Labs is a small business in addition to a hotbed of gonzo engineering. I perform services for clients in the San Juan Islands: movie digitizing (8 & 16 mm), thermal and 360° photography, small 3D printing (6x6x6), nautical geekery (console and floating lab design), and freelance tech/marketing writing.  
My eBay store is slowly getting built up again after a long hiatus… I have a very long way to go and it has been lying idle for years, but there are lots of treasures that need to find new homes while I'm still alive (well-curated numismatic and philatelic collections, random antiquities, paleo-gizmology, geek goodies, books, jewelry, and more).
Each of the six major technomadic machines is introduced at the links below, with links to detailed documentation, adventure tales, and media. These are the best starting points if you want to read about computerized bicycles and nautical geekery:
Recent additions and features: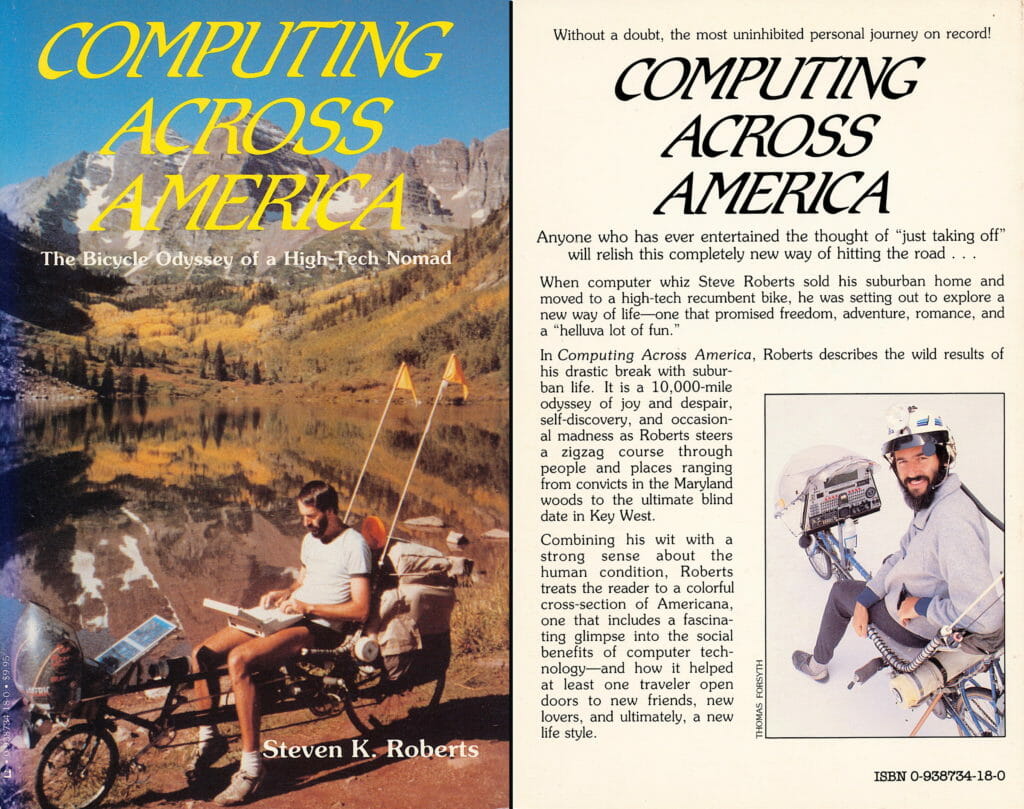 ---
Since 1983, I have devoted all available resources to adventure, geek expressionism, and gonzo engineering. This has fueled a playful life of building and traveling with technomadic contraptions, writing about everything from the underlying tech to the romance of the road.
After a decade and 17,000 miles aboard a computerized recumbent bicycle, I turned my attention to building an amphibian pedal/solar/sail micro-trimaran… while 580-pound BEHEMOTH, the final incarnation of the bike, became a permanent exhibit at the Computer History Museum.
The Microship project took a decade, and then it was time for this new phase… a starship with tools for data collection, underwater exploration, circuit design, 3D printing, virtual reality, machining, music and video production, communications, and more.
Here are my major gizmological contraptions in reverse chronological order: