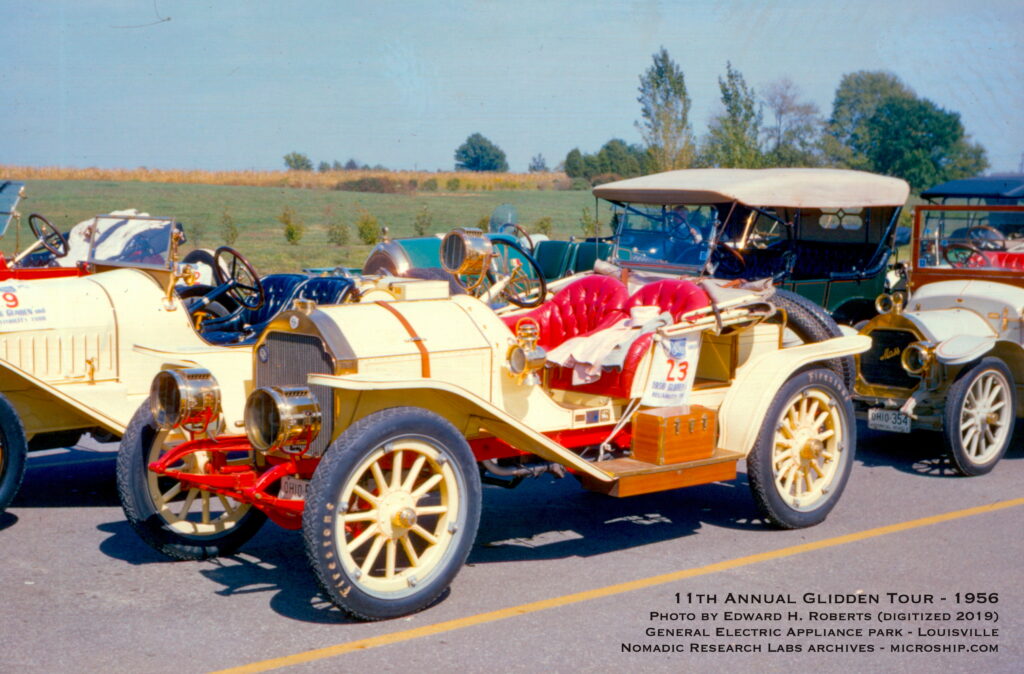 1956 Glidden Tour – VMCCA – home movie

This is a home movie of the 11th annual Glidden and Reliability Tour, filmed in 1956 by my father, Edward H. Roberts. 200 antique cars covered 450 miles during September 23-29, and it was hosted by the Veteran Motor Car Club of America (VMCCA). The chairman was Dr. Wendell Stadle, and this year's "hub-style" tour began in French Lick, Indiana. This film documents the day's departure from General Electric Appliance Park in Louisville (where my father was a design engineer in refrigeration).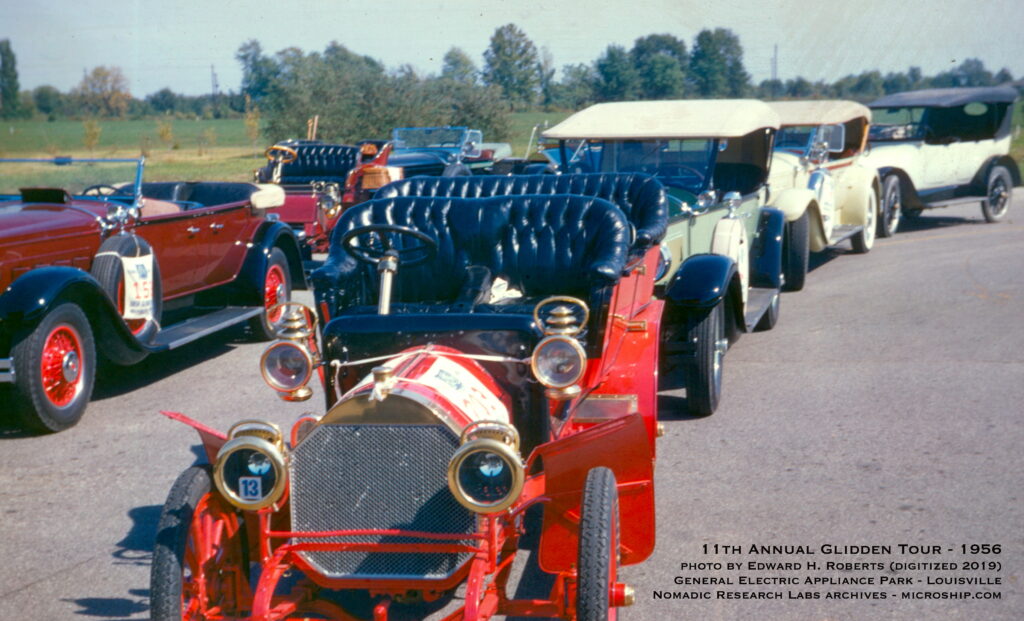 The digitized 8mm film plays in this window:
Glidden Tour 1956 – Louisville from Steven K Roberts.
Tech Notes
In December 2019, I digitized this blurry and shaky 8mm home movie… a service I also perform for clients as Harbor Digitizing. Raw scan of every frame was done at 2K, and export was to 1080p (4:3 aspect ratio). In 2020, post processing was performed to slightly adjust color and add titles. The film is a succession of pans as the cars passed, so stability is not ideal… but there is a ton of history here.