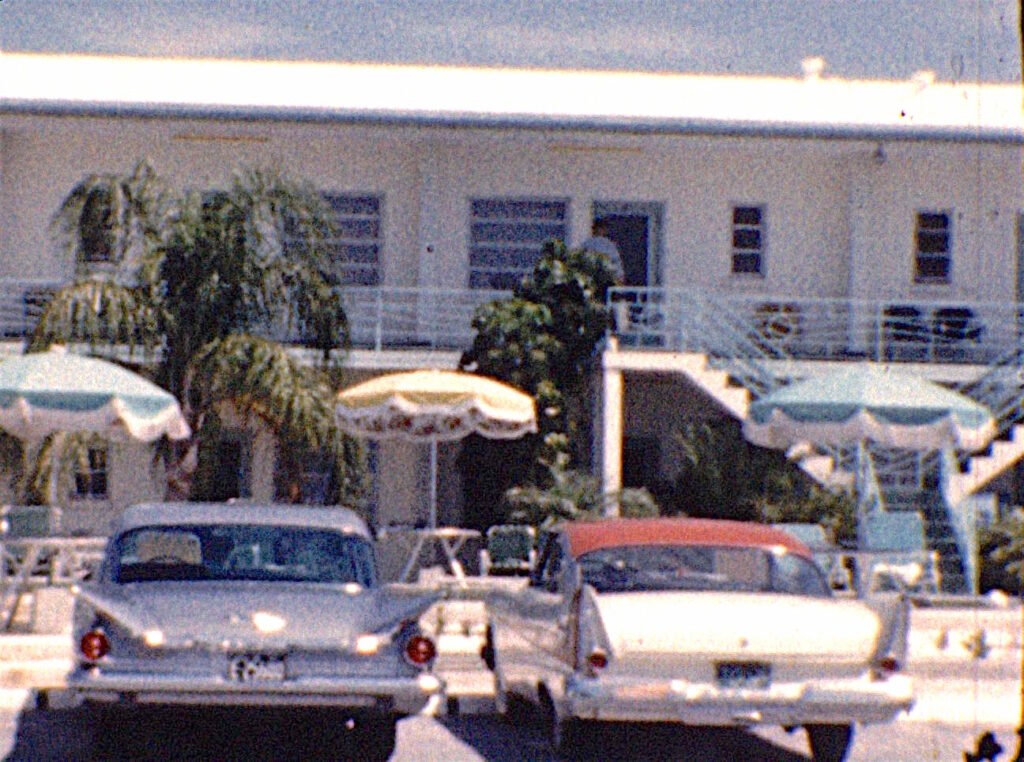 by Edward H. Roberts
Clearwater and Tarpon Springs, Florida
April, 1961
When I was nine, our family vacation to Florida in 1961 yielded a few reels of 8mm home movie footage, and this page presents two clips of general interest. I digitized them in 2020 with a Retroscan Universal (which I do as a business).
First, one afternoon I was poised on the diving board at the Casa Rosa motel in Clearwater while my dad panned across the scene. My favorite part of the resulting 40-second clip is the showcase of flamboyant automotive tailfins, inspired by the jet age.
Second, we visited Tarpon Springs a day or so later, and here is a glimpse of a Greek sponge-diver. (I'm the little kid, and the lady is my mom.)