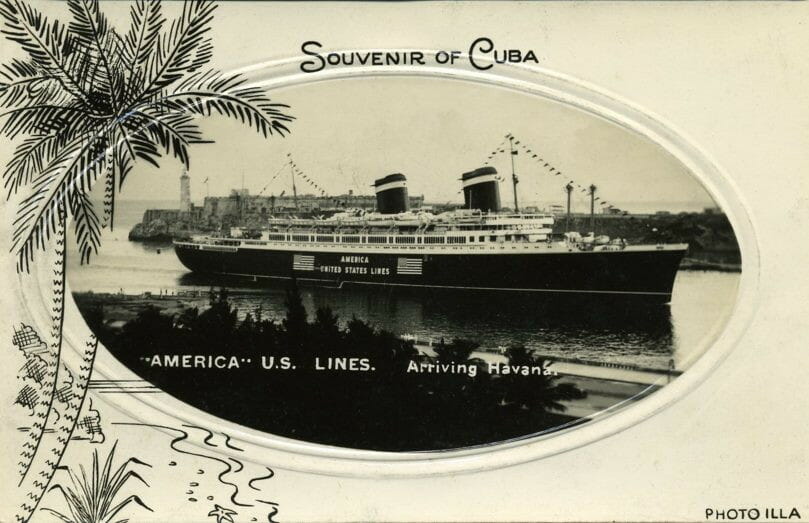 Havana Scenes from 1940 – Liner America
My father, Edward Roberts, was aboard the maiden voyage of the liner America, which left New York on August 10, 1940. I have some movies he took of life aboard as well as the shore visits, and will get them converted and uploaded soon… but in the meantime, here are a couple of images to share.
The first is from the Sans Souci restaurant (that's Ed, second from left):

And here they are in Sloppy Joe's bar, with my dad at the far left: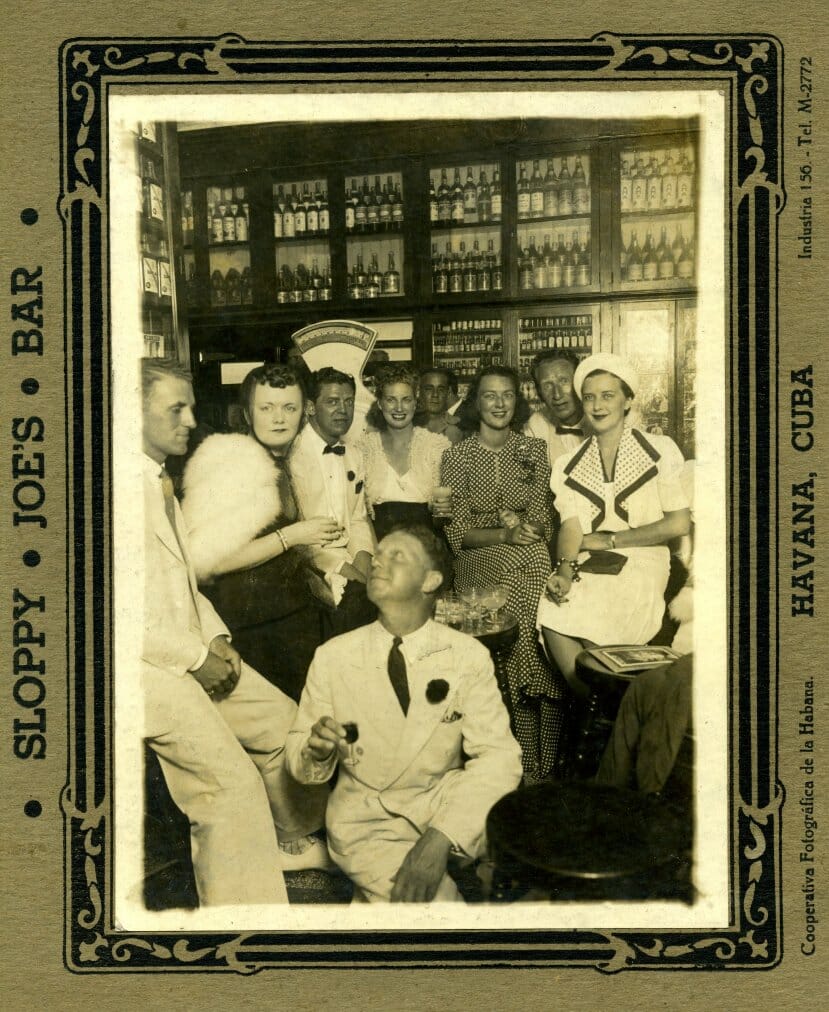 More to come on this page after I convert the two 7″ reels of 8mm film and host it on YouTube… some amazing footage!  If you're looking for vintage images from Havana, there are some real treasures by Ramiro Fernandez in the books Cuba Then and I Was Cuba.