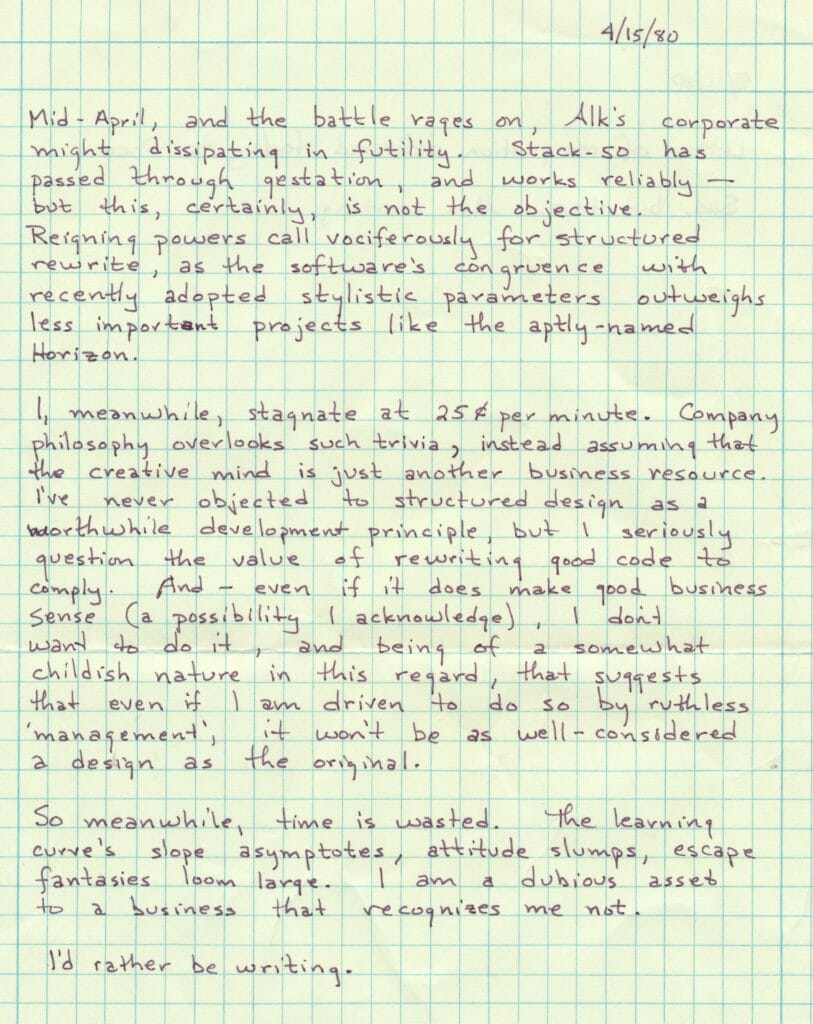 Structured Design Attitude Problems
I've never pretended otherwise… I'm not a good employee. I've mostly managed to avoid it over the years, with a lack of economic stability to show for it, but what the hell… it has mostly been fun. 
This little snippet torn from an old notebook is near the end of my brief flirtation with being a software engineer in 1980. I wrote some 8085 assembler code to run concrete batching systems, and butted heads with management when they got bitten by the bug of structured design religion. 
The writing here is prophetic… I had already carved out a niche as a freelancer and was well into my textbook, and being an employee wasn't much fun at all. This is yet three years before I hit the road on a computerized bicycle, but I was obviously not doing well with authority. The rear of the same piece of paper — dated May 12, 1980 — says simply, "Letter of resignation delivered today. Sad, but true. Also exciting."
Given that I had a mortgage on a house on the outskirts of Columbus, as well as a baby only six weeks old, this was a crazy and irresponsible risk. I would find myself in a lot of debt before long… lasting until 1984 when I finally managed to sell the house while pedaling through Florida.