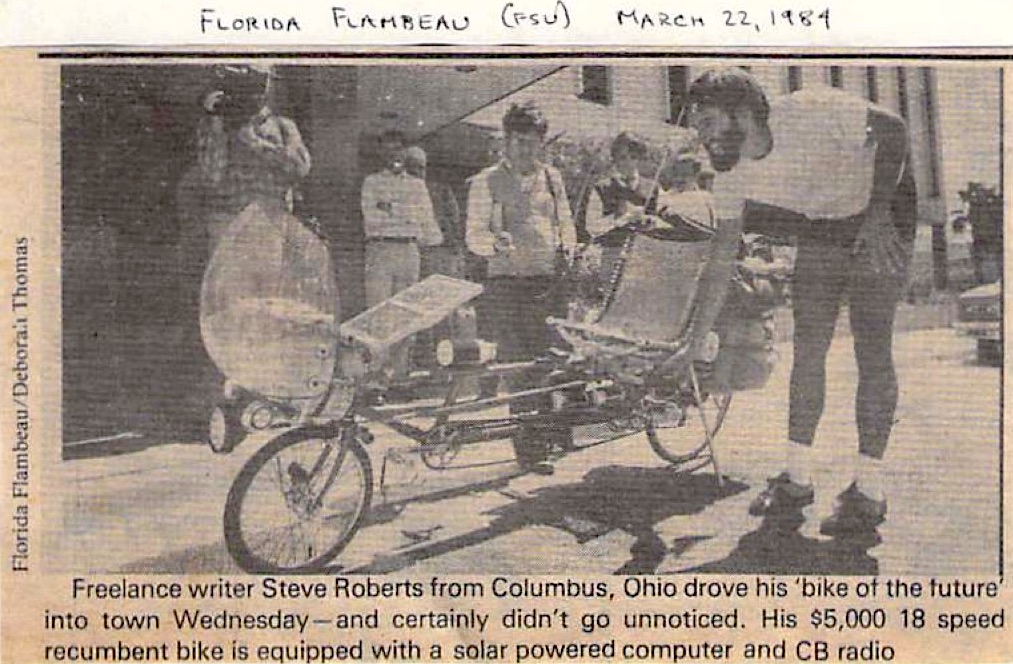 Winnebiko at Florida State University
Just a quick photo/caption from my stop at FSU in Tallahassee… including the adventure of staying in a womens' dorm.
by Deborah Thomas
Florida Flambeau 
March 22, 1984
Freelance writer Steve Roberts from Columbus, Ohio drove his bike of the future into town Wednesday — and certainly didn't go unnoticed. His $5,000 18-speed recumbent bike is equipped with a solar-powered computer and CB radio.