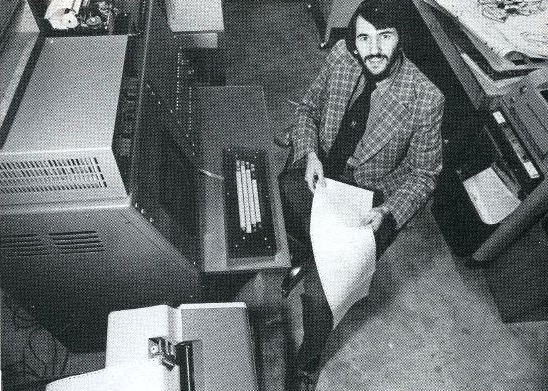 Cybertronics in Louisville
I'm guessing at the precise date of this as the original is lost, but it is almost certainly late 1976 or early 1977. The little insert with the computer photo in the scan below was added much later when I posted this somewhere, and I am leaving it for context… but there is another post with much more detail about that 8008 system.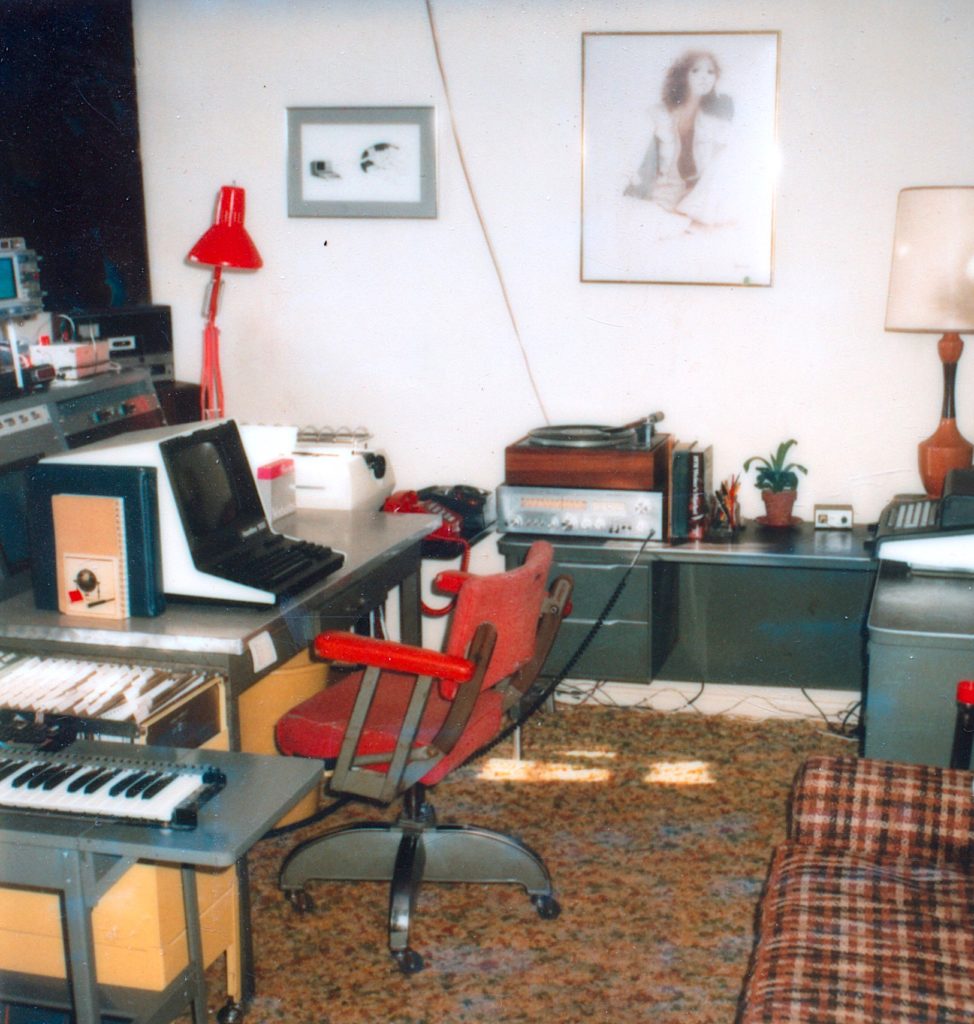 This article was written for a monthly Louisville magazine during the 2-year interval between working out of an apartment and buying an old Victorian house in Crescent Hill. While Cybertronics was active in the Bluegrass Industrial Park, I lived in a rented house in Jeffersontown (above). There is a page with two flyers from about this time.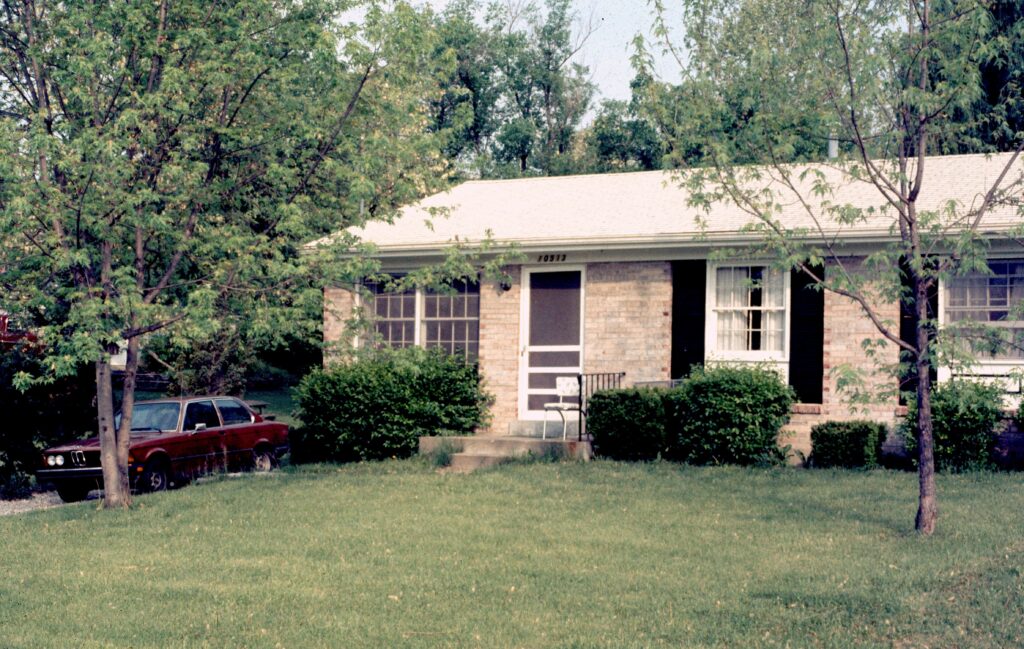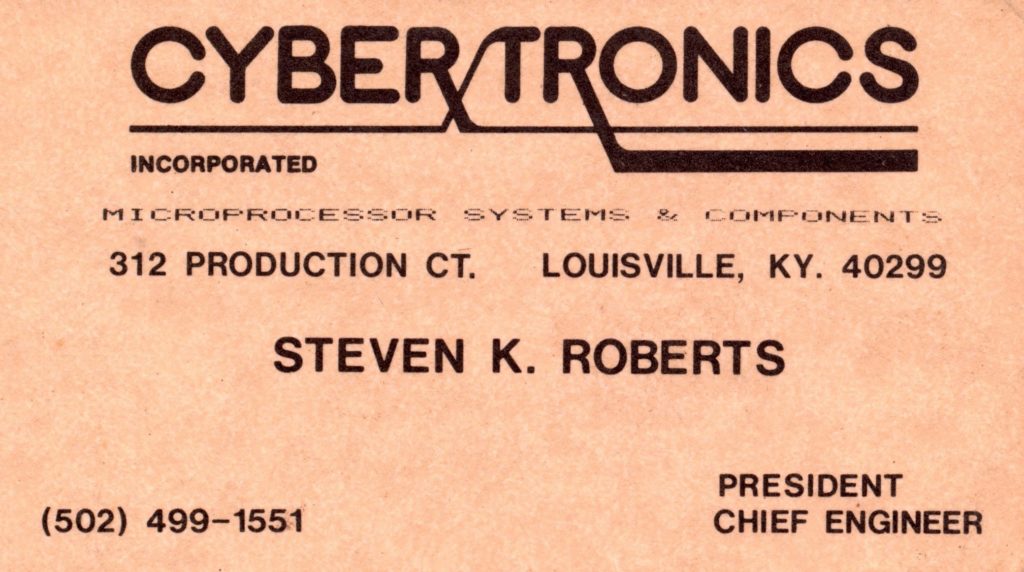 Say It With Numbers
by Lee Greathouse
Louisville, Kentucky
Late 1976
Steve Roberts doesn't always speak English. Sometimes it's Computer or Engineer. Microprocessors. Floppy disks. Alphanumeric printer. These are special languages frequently used by the people who do business with Steve's young but successful electronics company, Cybertronics, Inc.
It's a strange scene at Cybertronics, 312 Production Court, Jeffersontown. In his office technical journals come perilously close to spilling out over a drafting table. Mini-computers stick red and blue plastic tongues out expectantly, tiny bright red lights winking. "These two computers are talking to each other," Roberts explains. In an overflowing in-out rack lie a recorder and a flute. In the light of a desk lamp a fluffy, charcoal-grey kitten ignores the whole business.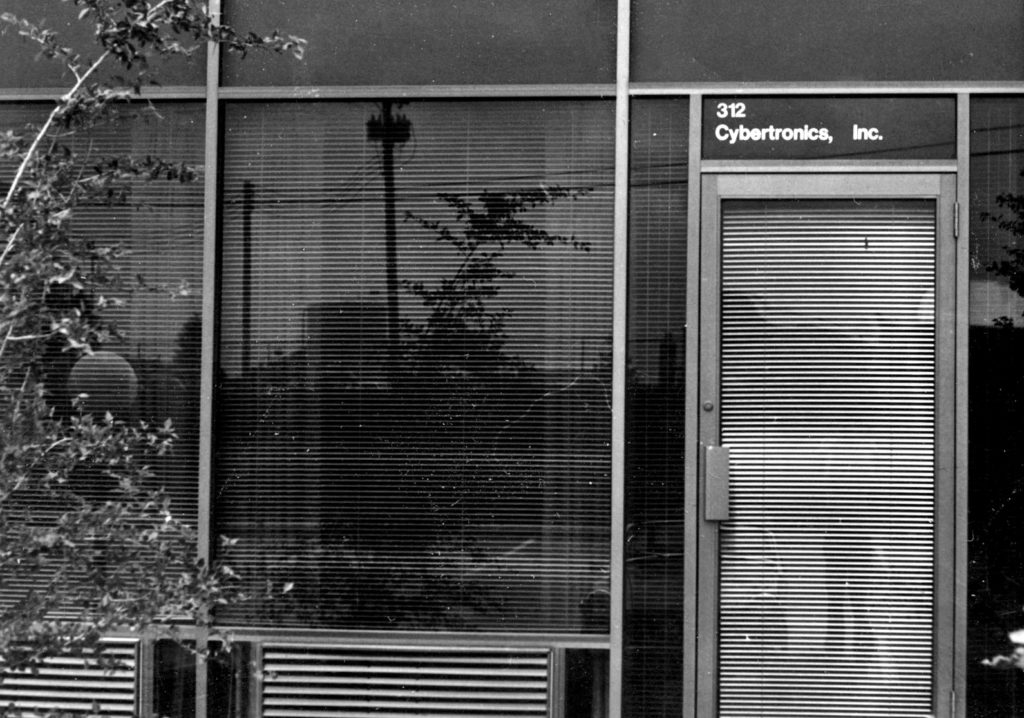 Business has been good. Roberts, now 24, started three years ago in his apartment. With a capital investment of $100 he bought integrated circuits from a California supplier and sold them at discount prices. This year, total sales will be in the $100,000 range. In the past year alone, Cybertronics' sales have tripled.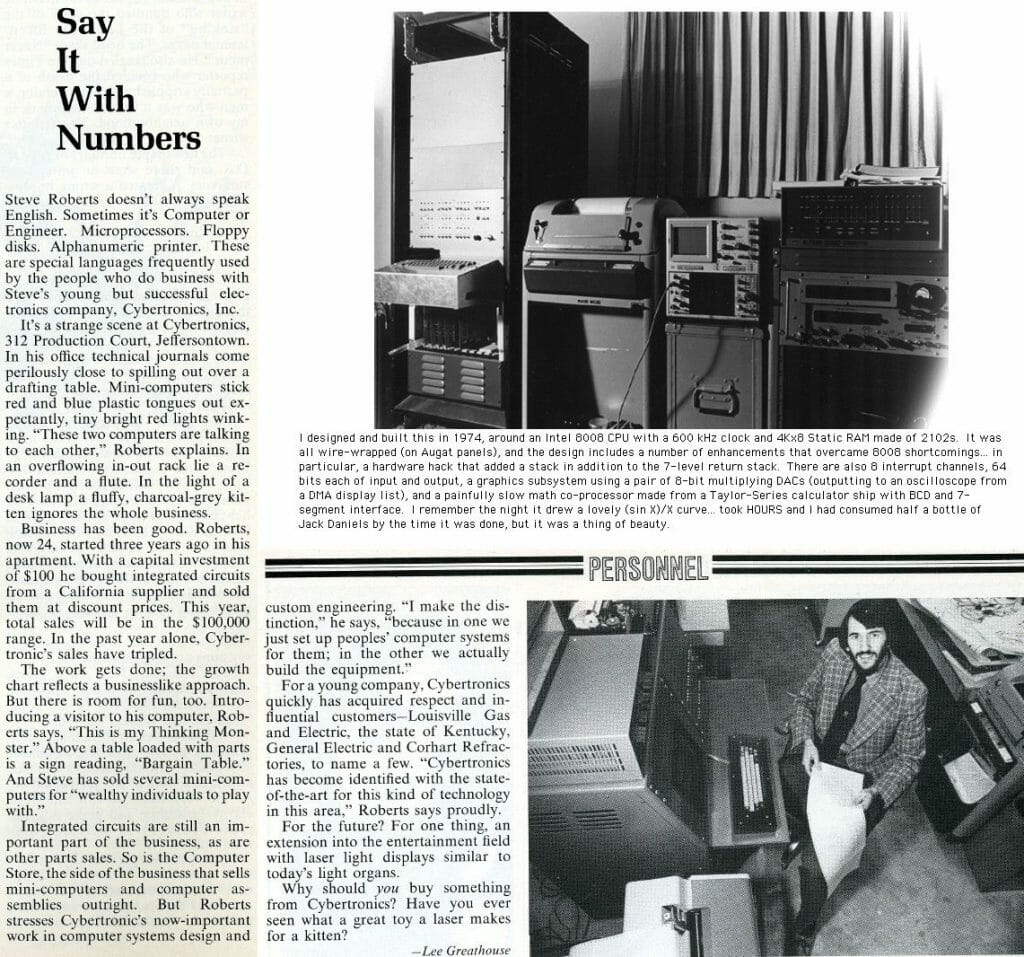 The work gets done; the growth chart reflects a businesslike approach. But there is room for fun, too. Introducing a visitor to his computer, Roberts says, "This is my Thinking Monster." Above a table loaded with parts is a sign reading, "Bargain Table." And Steve has sold several mini-computers for "wealthy individuals to play with."
Integrated circuits are still an important part of the business, as are other parts sales. So is the Computer Store, the side of the business that sells mini-computers and computer assemblies outright. But Roberts stresses Cybertronics' now-important work in computer systems design and custom engineering. "I make the distinction," he says, "because in one we just set up peoples' computer systems for them; in the other we actually build the equipment."
For a young company, Cybertronics quickly has acquired respect and influential customers — Louisville Gas and Electric, the state of Kentucky, General Electric and Corhart Refractories, to name a few. "Cybertronics has become identified with the state-of-the-art for this kind of technology in this area." Roberts says proudly.
For the future? For one thing, an extension into the entertainment field with laser light displays similar to today's light organs.
Why would you buy something from Cybertronics? Have you ever seen what a great toy a laser makes for a kitten?