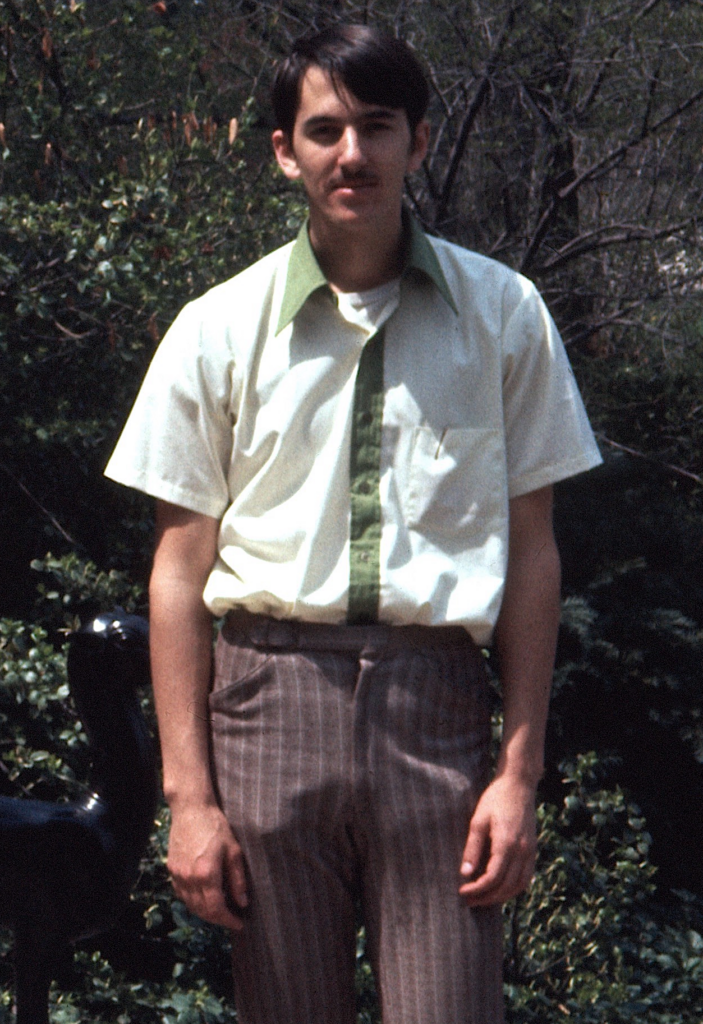 Cybertronics Spoof Press Release
by Steven K. Roberts
January 9, 1974
It is hard to put into words the blazing intensity of my obsession with microprocessors in late 1973. I close my eyes a half-century later and can still FEEL them, little gold/ceramic dual-inline packages exponentially more capable than the simple logic devices that had become my creative toolkit. A revolution was happening right there on my bench in the spare bedroom of a Louisville apartment. The "personal computer revolution" was yet more than a year away, but these expensive little devices with book-length data sheets were already seductive in their potential. I was a 21-year-old with boundless enthusiasm, and nothing was more important than turning a shiny state-of-the-art 18-pin Intel 8008 chip into a computer system.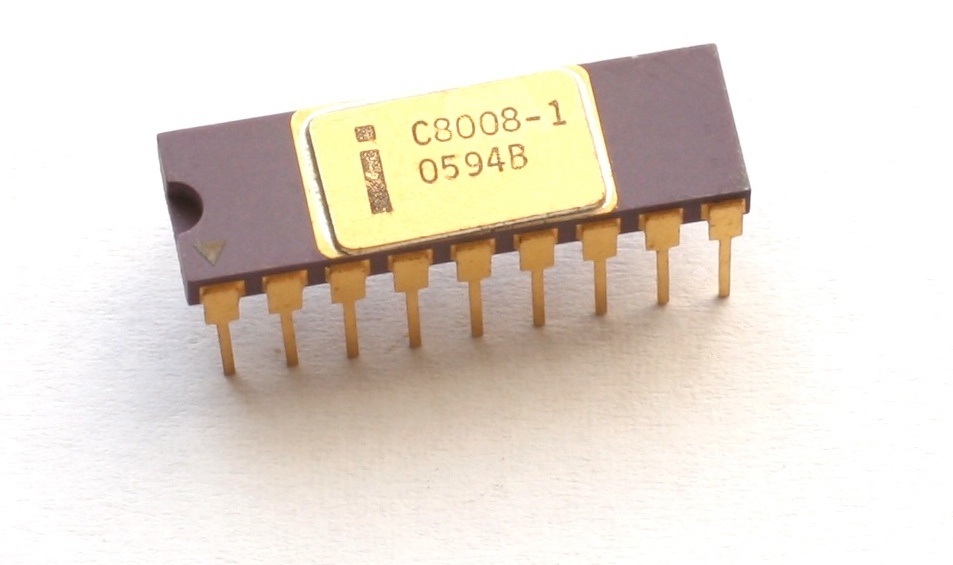 Soon my all-nighters had nothing to do with deadlines, and the distraction of a "job" was becoming intolerable. I was a Field Engineer for Singer Business Machines, repairing and maintaining the System Ten and point-of-sale terminals, but I rankled under the yoke of responsibility when there were much more interesting things to do in my apartment. Obviously it was time to start a business selling chips and related hardware, so I built connections with distant Silicon Valley contacts, and before long, yikes… orders started arriving! I quit the day job, and with a level of energy I can barely remember (and to the horror of my parents), I dove full time into my little startup called Cybertronic Systems.
With that as context, the following makes more sense. My fledgeling company was filled with promise, and on January 9, 1974 I wrote a spoof press release to express the exuberant madness…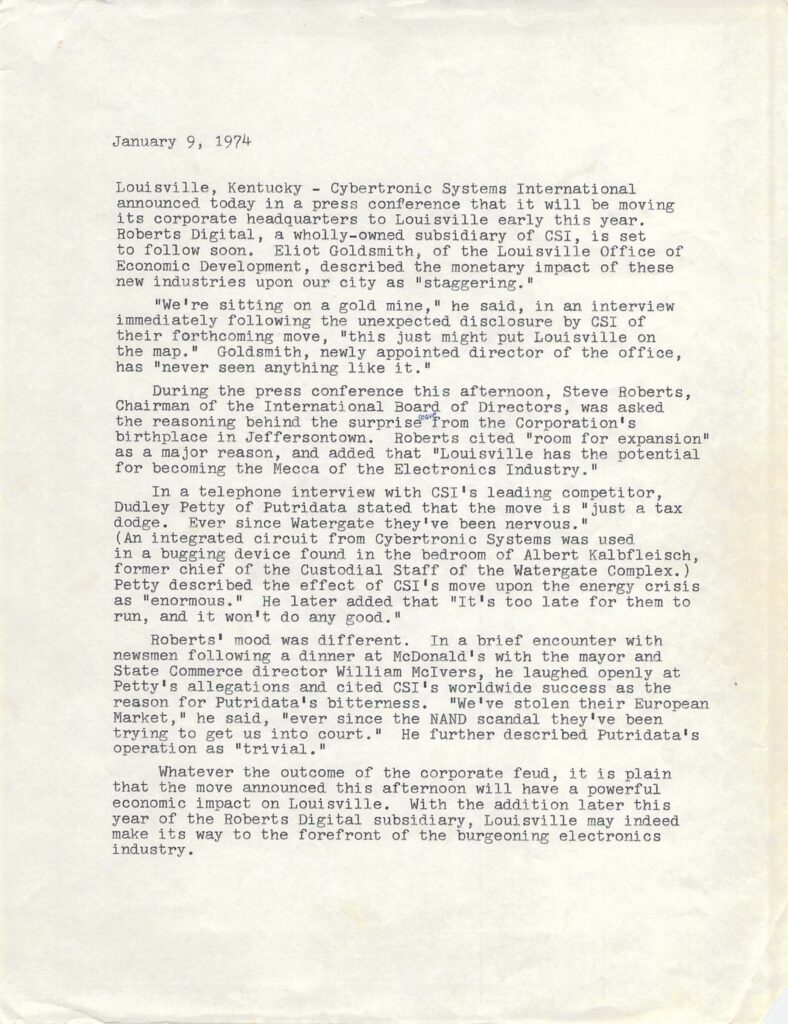 Louisville, Kentucky – Cybertronic Systems International announced today in a press conference that it will be moving its corporate headquarters to Louisville early this year. Roberts Digital, a wholly-owned subsidiary of CSI, is set to follow soon. Eliot Goldsmith, of the Louisville Office of Economic Development, described the monetary impact of these new industries upon our city as "staggering."
"We're sitting on a gold mine," he said, in an interview immediately following the unexpected disclosure by CSI of their forthcoming move, "this just might put Louisville on the map." Goldsmith, newly appointed director of the office, has "never seen anything like it."
During the press conference this afternoon, Steve Roberts, Chairman of the International Board of Directors, was asked the reasoning behind the surprise move from the Corporation's birthplace in Jeffersontown. Roberts cited "room for expansion" as a major reason, and added that "Louisville has the potential for becoming the Mecca of the Electronics Industry."
In a telephone interview with CSI's leading competitor, Dudley Petty of Putridata stated that the move is "just a tax dodge. Ever since Watergate they've been nervous." (An integrated circuit from Cybertronic Systems was used in a bugging device found in the bedroom of Albert Kalbfleisch, former chief of the Custodial Staff of the Watergate Complex.) Petty described the effect of CSI's move upon the energy crisis as "enormous." He later added that "It's too late for them to run, and it won't do any good."
Roberts' mood was different. In a brief encounter with newsmen following a dinner at McDonald's with the mayor and State Commerce director William Mclvers, he laughed openly at Petty's allegations and cited CSI's worldwide success as the reason for Putridata's bitterness. "We've stolen their European Market," he said, "ever since the NAND scandal they've been trying to get us into court." He further described Putridata's operation as "trivial."
Whatever the outcome of the corporate feud, it is plain that the move announced this afternoon will have a powerful economic impact on Louisville. With the addition later this year of the Roberts Digital subsidiary, Louisville may indeed make its way to the forefront of the burgeoning electronics industry.