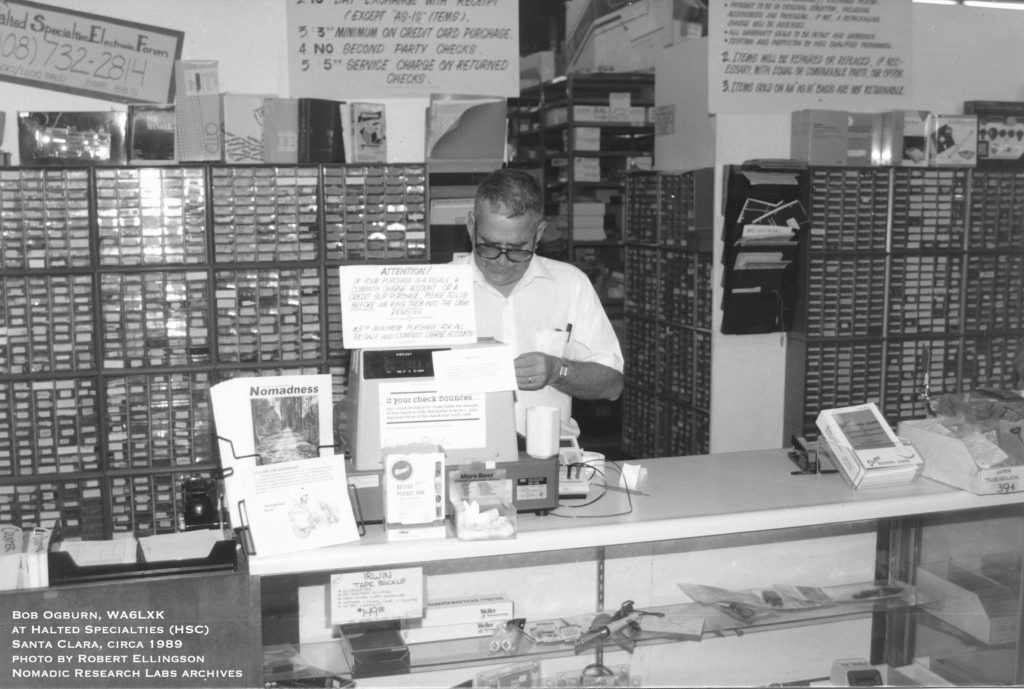 Halted Specialties Sponsorship
This brings back fond memories. I loved HSC, and it was always the first go-to resource for the kinds of Silicon Valley treasures that made the BEHEMOTH project possible. They soon became a sponsor, and over the years I would drop by, load up my cart with goodies, catch the old surplus buzz, run into friends, and find solutions to problems. The back rooms in that sprawling building on Ryder Street were amazing, and even now, a quarter-century later, I could draw a fairly accurate map of the store. I still dip into stashes of discretes and stainless hardware that came from there. They carried my publications (you can see Nomadness in the photo above), and even gave me storage space for a while, after I moved out of the Bikelab at Sun Microsystems but before finding the new development facility at UCSD. The relationship continued well through the nineties as I landed back in Silicon Valley in a building sponsored by Apple: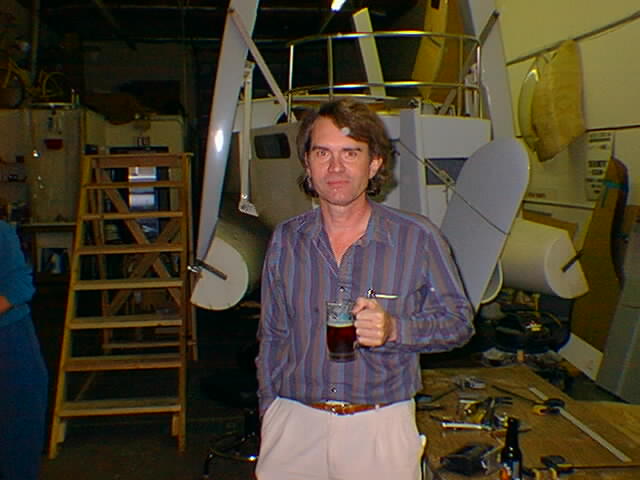 This flyer announced my appearances with the bike at all three of the Halted stores. Thank you, Bob Ellingson, for all the bike and boat parts!
Winnebiko II at Halted Specialties
Santa Clara — April 8, 1989
Sacramento — April 15, 1989
Santa Rosa — April 22, 1989