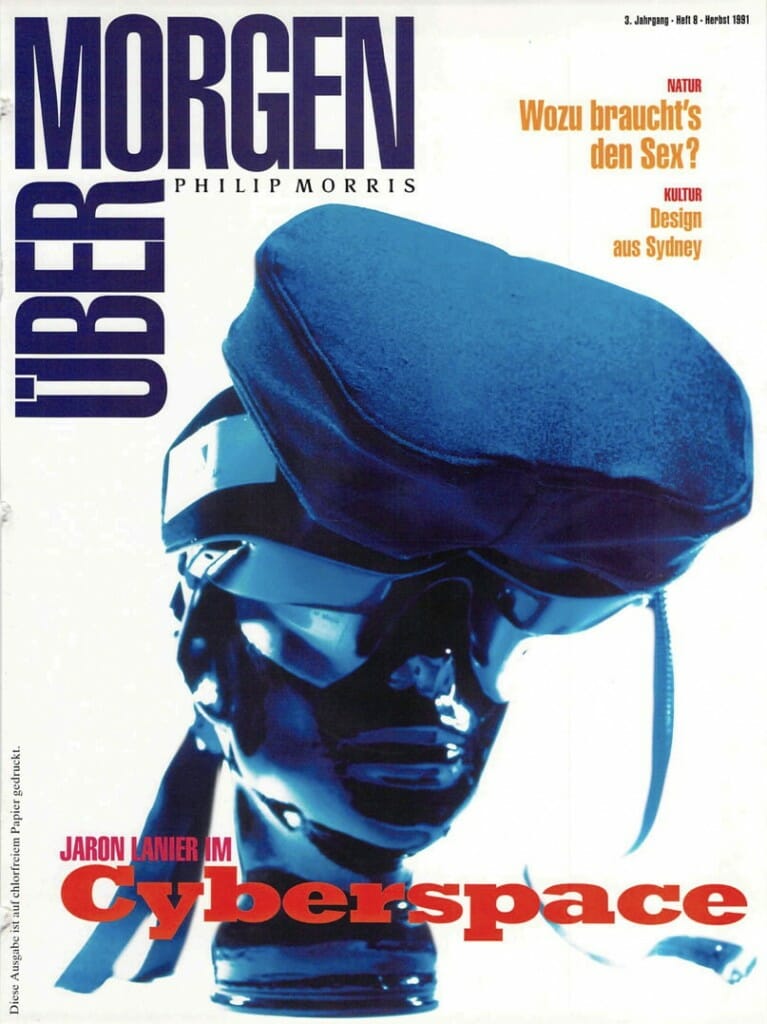 High-Tech-Nomade in Übermorgen by Philip Morris
This magazine focused on the future was sponsored by Philip Morris, and I vaguely recall a photo-session in Building 4 at Sun Microsystems, a few months before departure (no landing gear or other frame attachments, but the fabric RUMP packs are done). The photo was done with studio lights and a sweep, then paleo-shopped onto the bridge imagery… look through the wheels.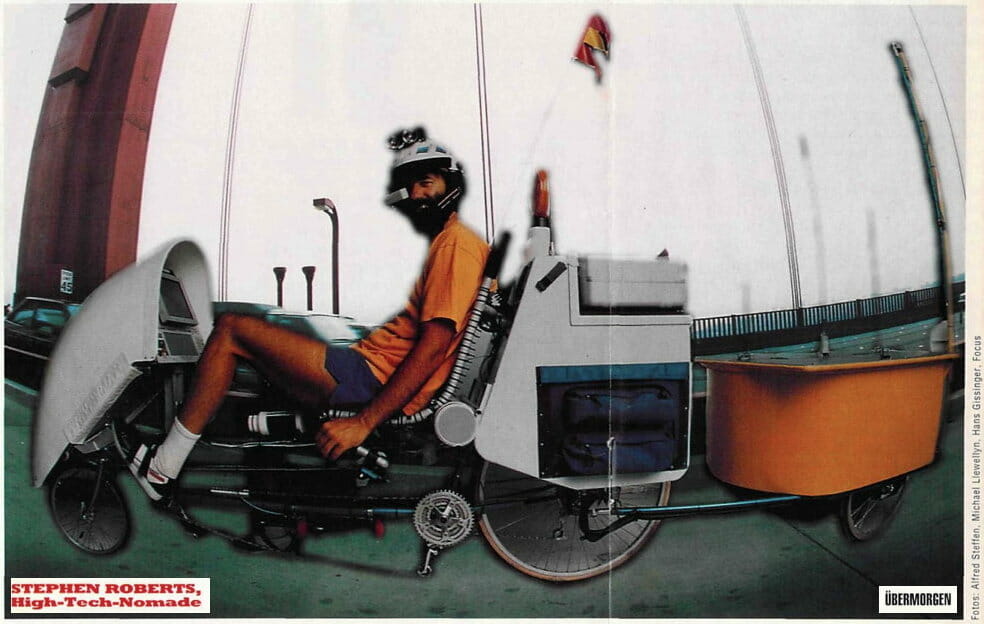 Stephen Roberts,
High-Tech-Nomade
Übermorgen
Autumn 1991
NOTE: ScanSnap Manager is supposed to handle German, but it complained; I was hoping to get some good OCR'd text that could then be handed to Google Translate. The article in my files was accompanied by a rough handwritten translation, but that has since been replaced with the text below, translated by Jean Higham-Sergeant.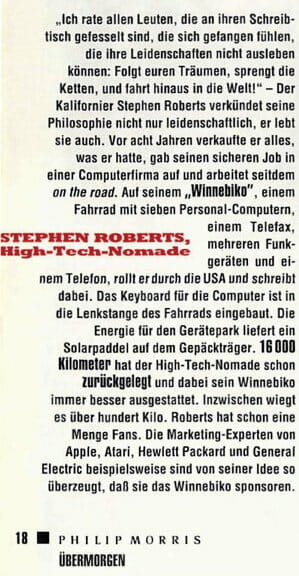 "My advice to anyone who is tied to a desk, feels trapped and unable to live their passion: follow your dreams, break the chains, and go out into the world!" — The Californian Steve Roberts not only vehemently proclaims this philosophy, he lives it. Eight years ago he sold everything, gave up a secure job in the computer industry, and since then has worked on the road. He writes while riding throughout the USA on his "Winnebiko," a bicycle with seven personal computers, a fax machine, and several mobile radio transceivers. The computer keyboard is built into the handlebars, and the gadgets are powered by solar panels on a luggage rack. This high-tech nomad has already covered 16,000 kilos (actually miles) while continually making improvements on how his Winnebiko is equipped. It now weighs over 100 kilograms. Roberts has an abundance of fans, such as marketing experts at Apple, Atari, Hewlett Packard, and General Electric, who are so impressed with his idea that they are sponsoring his Winnebiko.
You must log in to post a comment.