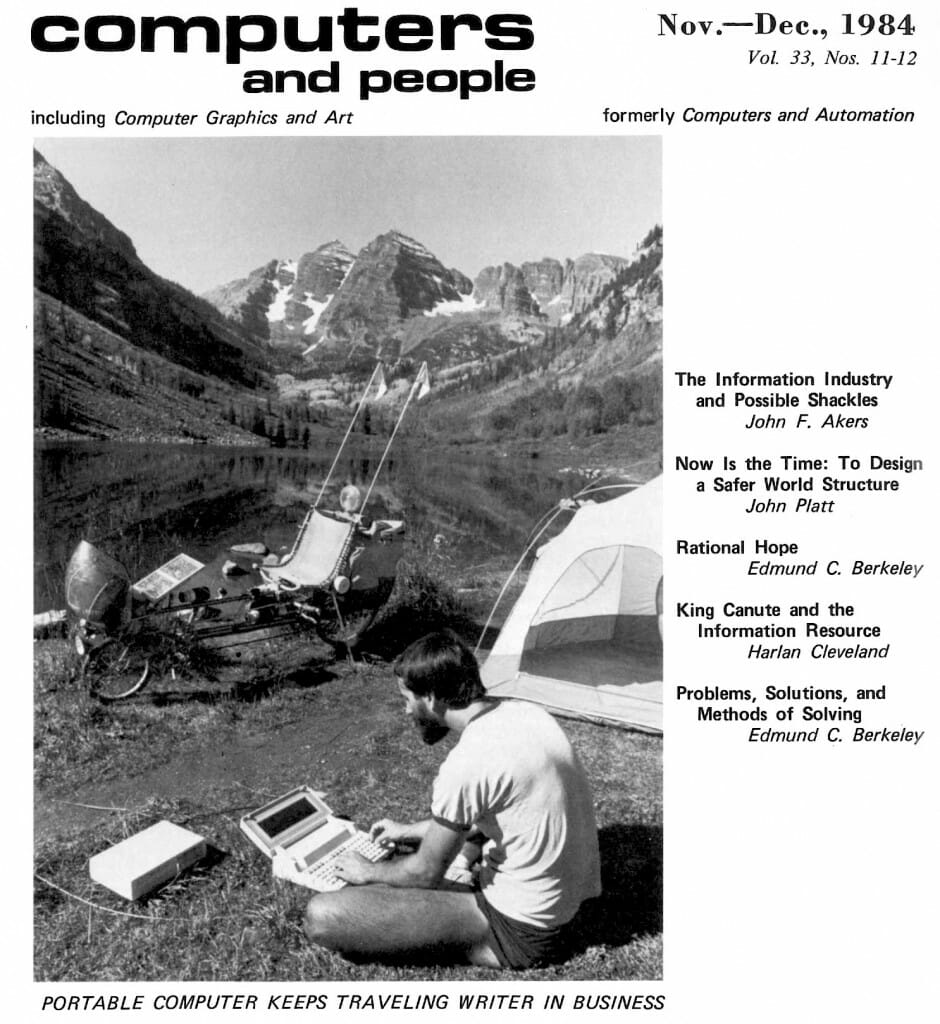 Portable Computer Keeps Traveling Writer in Business
This cover piece with short descriptive text came my way through the Computer History Museum, which received this as a donation in 2015. The photo itself is by Jeffrey Aaronson, with whom I spent a most interesting day in a shoot around Aspen, Colorado. Those stunning mountains are the Maroon Bells, and elsewhere in these archives may be found a higher-resolution version of the same image that was used by Hewlett-Packard in a press release about my adventures with their Model 110 portable computer.
Computers and People
Nov-Dec, 1984
The front cover picture shows free-lance writer Steve Roberts using his portable computer to compose stories on his bicycle trip across America. Here the Rocky Mountains provide the inspiration, but he has also traveled around the Midwest, cycled down the East Coast and across the Gulf Coast, and plans to tour Southwest California and Canada.
Roberts recharges his nine-pound, full-functional Hewlett-Packard computer with power provided by a solar panel attached to his unusual eight-foot long bike. With the aid of the computer and an assistant back in Ohio, Roberts is able to operate his office by remote control. When he needs to transmit messages and stories, he goes to a phone booth and uses a modem to send files directly over the phone lines.