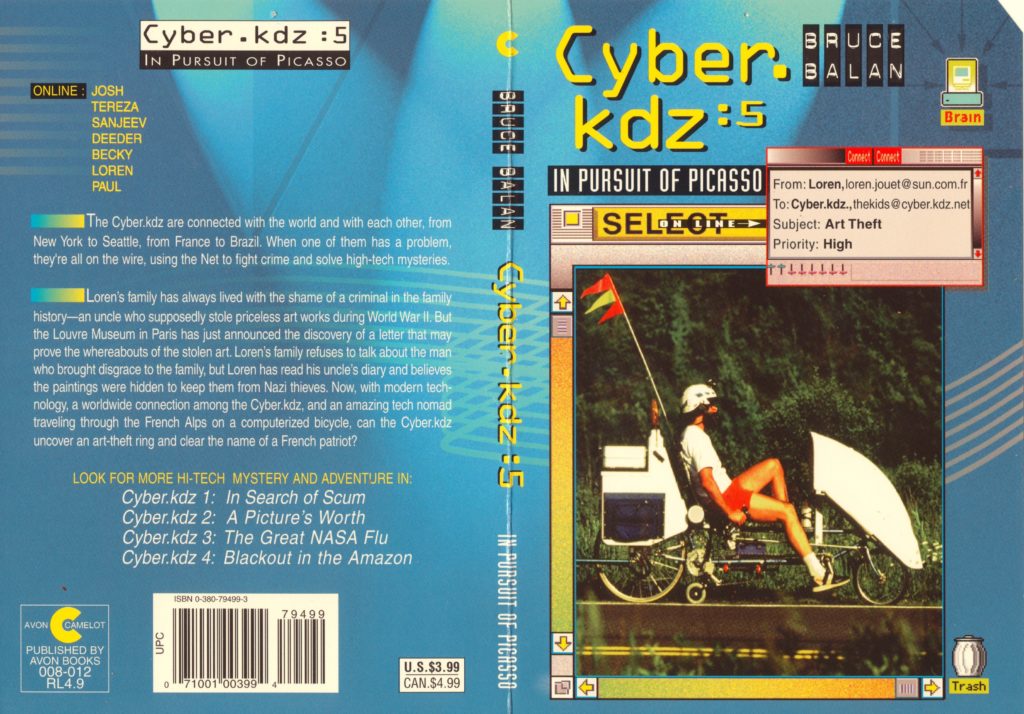 Fighting Crime with the Cyber.kdz
In Pursuit of Picasso
#5 in the Cyber.kdz series
by Bruce Balan
In a curious twist, I got to be a fictional character… thanks to Bruce Balan, a long-distance sailor and author. This series of six books, released in the late '90s, was aimed at young hack-savvy readers and related the adventures of the Internet-connected Cyber.kdz as they fought crime and solved mysteries. My brief career as a technomadic crime-fighter led to a few interesting pieces of email back during the Microship years:
"Dear Mr. Roberts… I'm 14 and just found out you are actually a real dude! So what's it like to ride a 580-pound bicycle with a handlebar keyboard? I want to be like you when I grow up."
In this rollicking adventure, I use the tools on BEHEMOTH, my computerized recumbent bicycle, to help the Cyber.kdz solve an art theft while pedaling the Alps. Good times! The book is available used on Amazon.