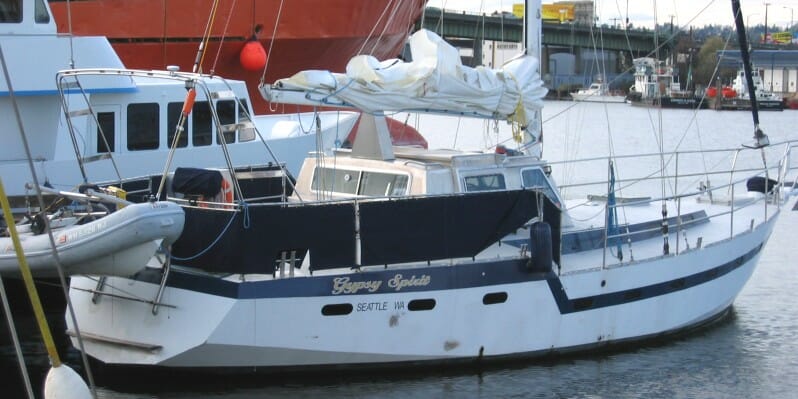 A Resurgence of Nomadness
I am setting up a site for this new nautical substrate, since it diverges so thoroughly from the Microships… posting over there would approach cognitive dissonance!
At the moment, I am still in the pre-acquisition phase, but well along. The ship has been selected, and I have already had the rigging and engine inspections done by gurus in the field. Next week is the full survey, and after that… well, if there are no deal-breakers, I'll guess I'll hand over a scary check and welcome a rather grand addition to the Nomadic Research Labs fleet (which currently consists of Microships and kayaks). At that point, I'll have to find a place to park 'er, which is apparently not a trivial problem around here…
The ship is a 53-foot steel pilothouse cutter – more details soon.
You must log in to post a comment.