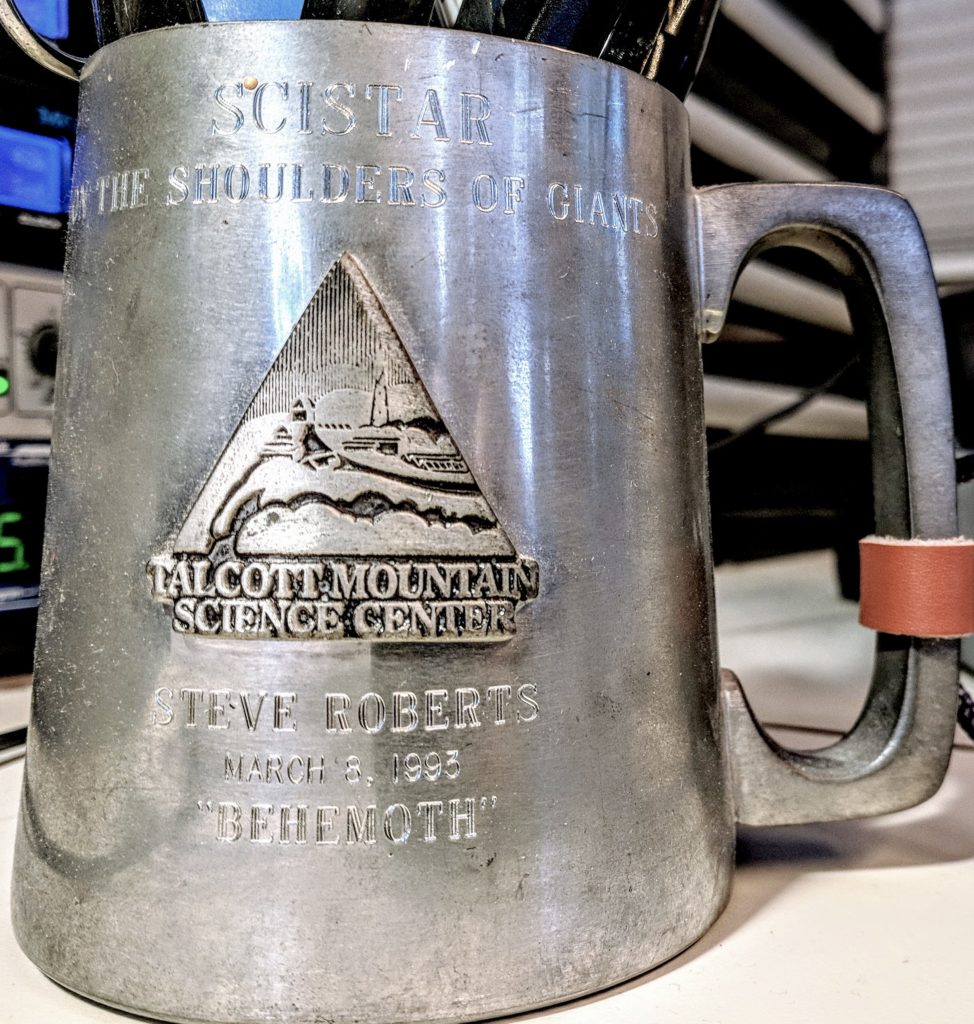 BEHEMOTH at Talcott Mountain Science Center
I spent a couple of years traveling around the US in the mobile lab, hauling BEHEMOTH, giving talks, and questing for lab space to begin the Microship project. I was in Connecticut to visit the headquarters of ARRL (American Radio Relay League), and it was the perfect opportunity to connect with one of my long-time correspondents… John Pellino, the associate director of the esteemed Talcott Mountain Science Center. This was a beautiful facility with excellent resources, and they put together an event with a live satellite feed to classrooms around the US and Canada.
The one-hour video embedded here includes studio time, interacting with the presenter, Lydia Gibb, along with one of their young students. We took questions from distant listeners, and I gave a tour of the bike.
BEHEMOTH at Talcott Mountain Science Center – SCISTAR from Steven K Roberts on Vimeo.