Command your own Chris-Craft – 1943
Here is a little glimpse of the nautical dreams of 75 years ago… this was in the October, 1943 issue of YACHTING. The little sheaf of pages saved by my father, who was sailing a Star named Dabih in Lake Erie at the time, are a treasure… and this boat ad from World War II needs a home. Buy US War Bonds today — Tomorrow command your own Chris-Craft!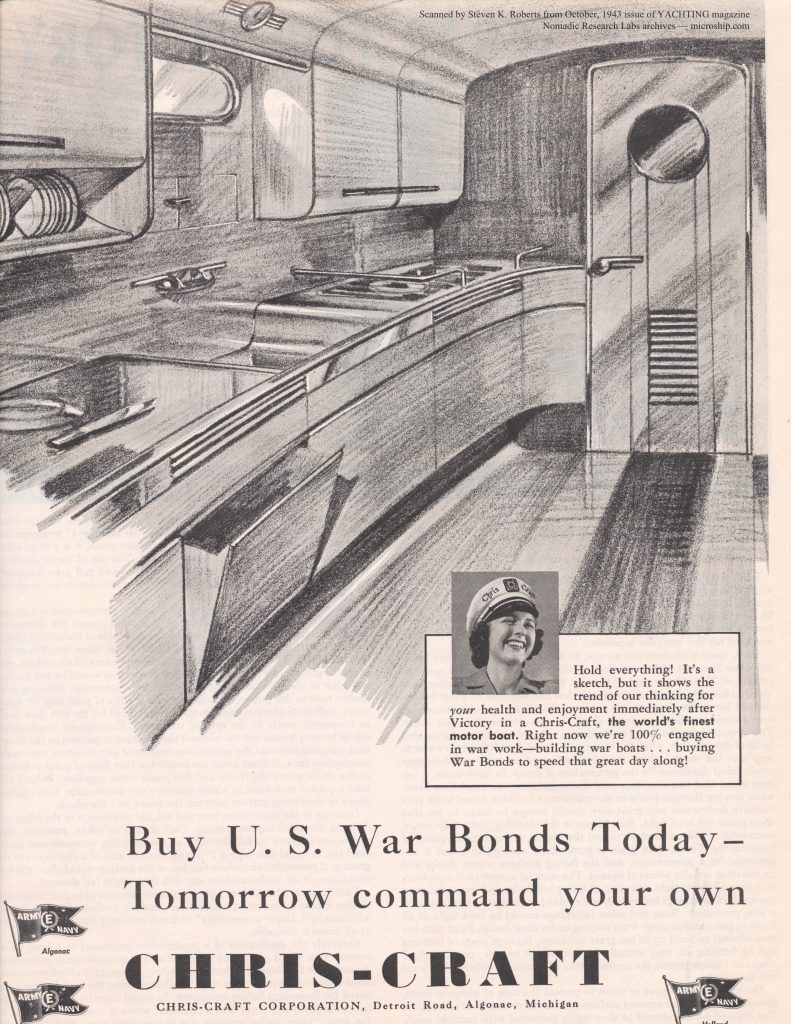 And here's another, from a different perspective: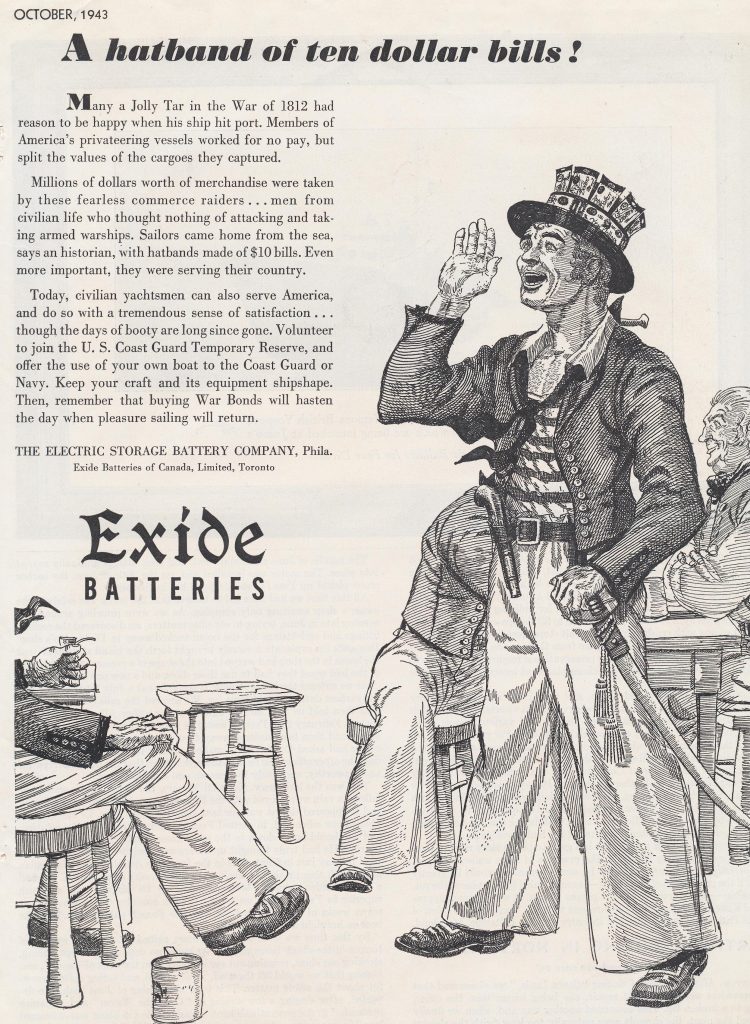 You must log in to post a comment.