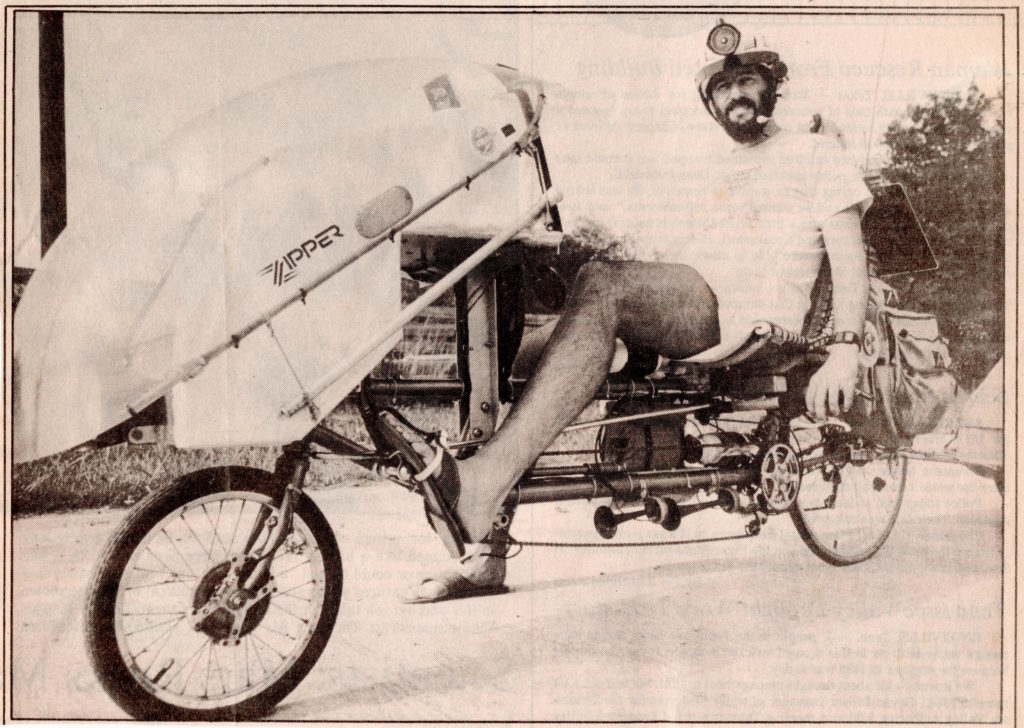 Computer Aids American Odyssey
From a visit with MFJ in Starkville, Mississippi… with more details available in the Daily News.
photos by Russ Houston
Starkville Commercial Dispatch 
July 8, 1988

STARKVILLE — It's been a long haul for Ohio resident Steven Roberts — some 16,000 miles, in fact — but he doesn't mind as he continues his odyssey across America on his electronic cottage on wheels.
Roberts and traveling companion Maggie Victor passed through town Thursday, stopping in to visit MFJ Mfg. which helped equip the bike with a radio.
Cross-country bike riders do appear in the Golden Triangle from time to time, but Roberts is the first to show up on a 275-pound recumbent bicycle with a word processor in the dashboard and keyboard in the handlebars.
Designed by Roberts himself, the office on wheels has led to four books chronicling Roberts' travels across the country since 1983. As he said in Starkville, "It's a combination of all my passions: computers, traveling and bicycles."
You must log in to post a comment.