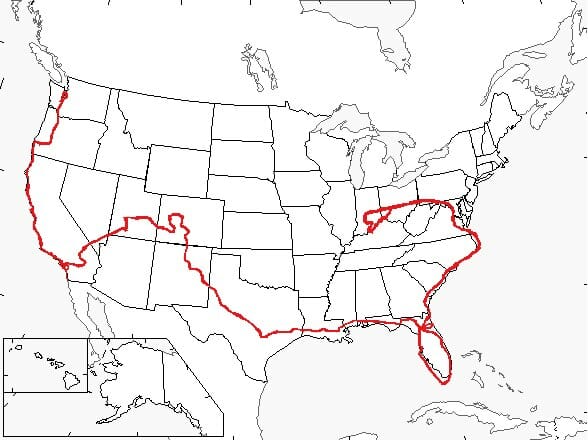 Computing Across America – pre-trip press release
This was a delightful find, deep in a stack of old papers… a press release I issued six weeks before departure. Mixed in with a bit of breathless hype are some glimpses of the state of technology at the time, and why this was uncharted territory. (The first actual publication about the adventure was already in the pipeline, and appeared in the September 1983 issue of Online Today magazine.)
words'worth, inc
for Immediate Release
August 18, 1983 — Dublin, Ohio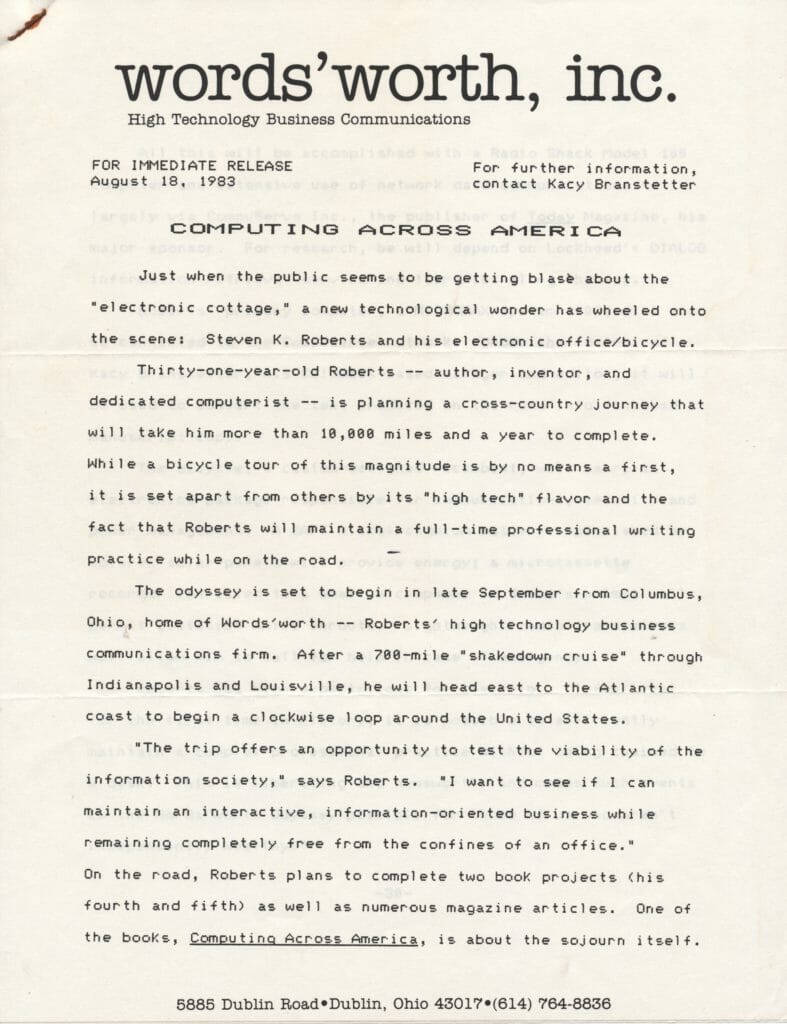 Just when the public seems to be getting blasè about the "electronic cottage," a new technological wonder has wheeled onto the scene: Steven K. Roberts and his electronic office/bicycle.
Thirty-one-year-old Roberts — author, inventor, and dedicated computerist — is planning a cross-country journey that will take him more than 18,000 miles and a year to complete. While a bicycle tour of this magnitude is by no means a first, it is set apart from others by its "high tech" flavor and the fact that Roberts will maintain a full-time professional writing practice while on the road.
The odyssey is set to begin in late September from Columbus, Ohio, home of Words'worth— Roberts' high technology business communications firm. After a 700-mile "shakedown cruise" through Indianapolis and Louisville, he will head east to the Atlantic coast to begin a clockwise loop around the United States.
"The trip offers an opportunity to test the viability of the information society," says Roberts. "I want to see if I can maintain an interactive, information-oriented business while remaining completely free from the confines of an office."
On the road, Roberts plans to complete two book projects (his fourth and fifth) as well as numerous magazine articles. One of the books, Computing Across America, is about the sojourn itself.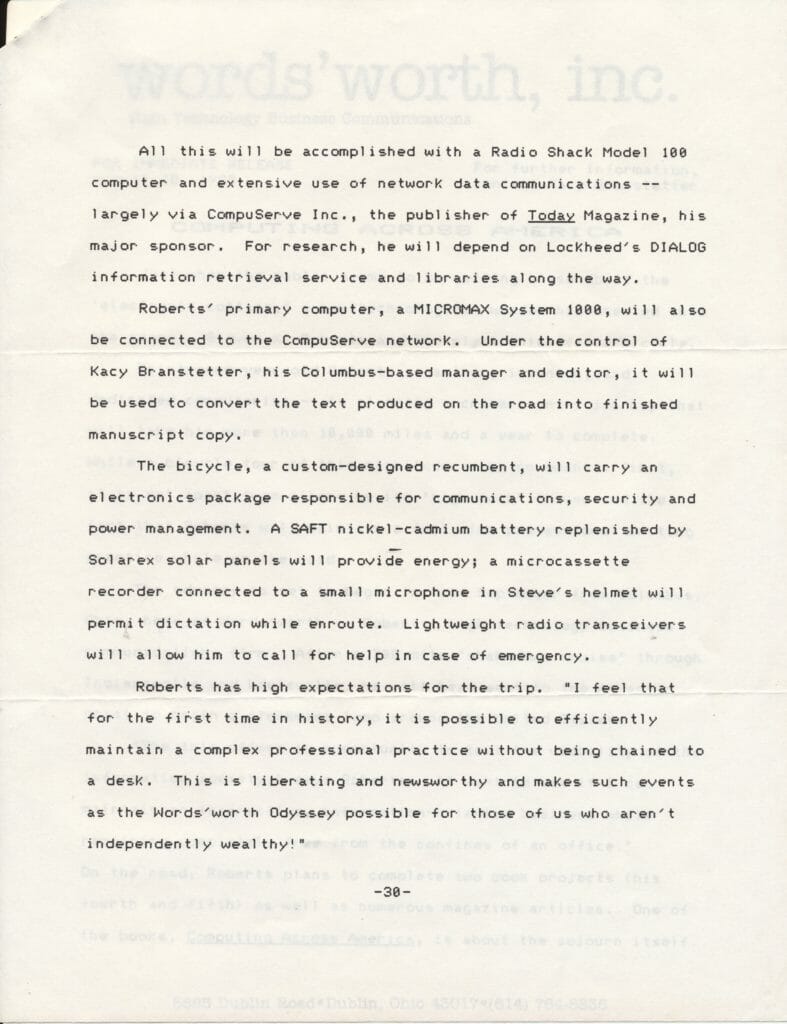 All this will be accomplished with a Radio Shack Model 100 computer and extensive use of network data communications — largely via CompuServe Inc., the publisher of Online Today Magazine, his major sponsor. For research, he will depend on Lockheed's DIALOG information retrieval service and libraries along the way.
Roberts' primary computer, a MICROMAX System 1000, will also be connected to the CompuServe network. Under the control of Kacy Branstetter, his Columbus-based manager and editor, it will be used to convert the text produced on the road into finished
manuscript copy.
The bicycle, a custom-designed recumbent, will carry an electronics package responsible for communications, security and power management. A SAFT nickel-cadmium battery replenished by Solarex solar panels will provide energy; a microcassette recorder connected to a small microphone in Steve's helmet will permit dictation while enroute. Lightweight radio transceivers will allow him to call for help in case of emergency.
Roberts has high expectations for the trip. "I feel that for the first time in history, it is possible to efficiently maintain a complex professional practice without being chained to a desk. This is liberating and newsworthy, and makes such events as the Words'worth Odyssey possible for those of us who aren't independently wealthy!"
-30-