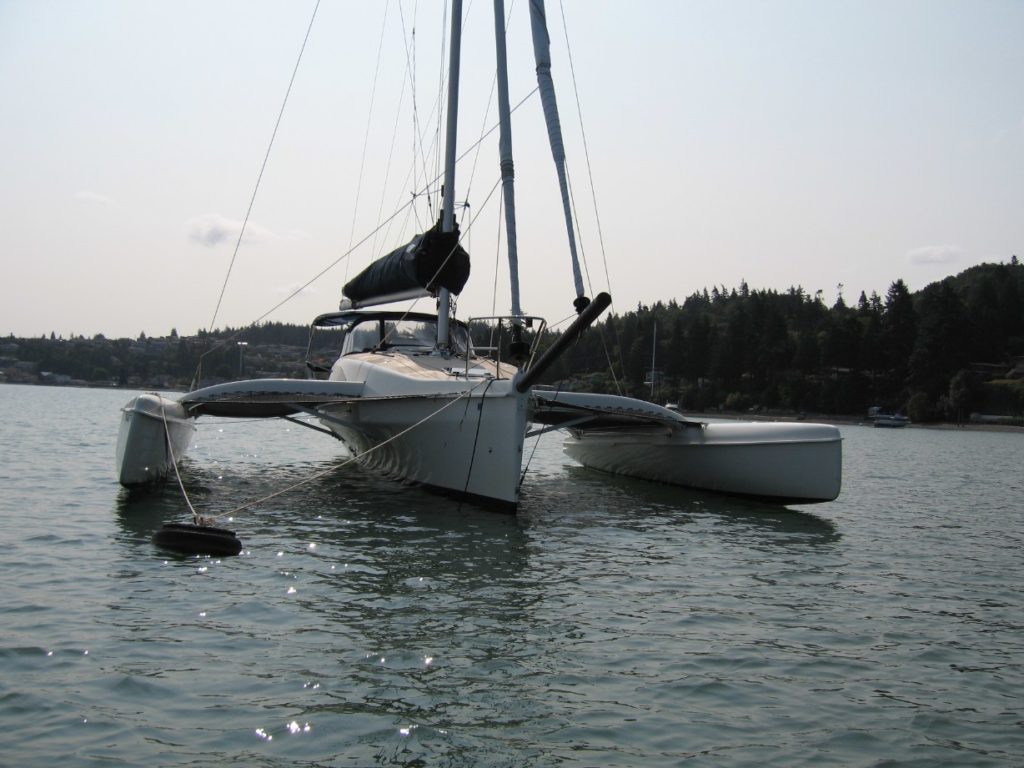 Hello from Fisherman Bay on Lopez Island, the Lats & Atts cruiser party! I'm on a solo adventure to get to know my new magic carpet, and today was the first day out… starting on the north end of Camano Island where Nomadness has been moored for the past few days. Packing for three weeks north to Desolation Sound was somewhat erratic, but I'm on the move and it feels spectacular.
More images soon; I'm just working out the protocols for staying connected from the water. Here, for example, I had to ignore Broadband Express which wanted some ridiculous amount of money, and park myself on the patio of the Islander Resort to get a proper connection. I have no shore power at the moment (they didn't make a note of my 24-foot beam and had no room… parking me on the fuel dock), so I can't make use of the Linksys WET-11 and the Radiolabs beam. Next time.
Dave Robb made the trip with me today… great to have someone along who knows these waters on the first day. Tomorrow I am solo, including a stop in Tsehum Harbor to check in with Canadian customs.
Cheers!
Steve