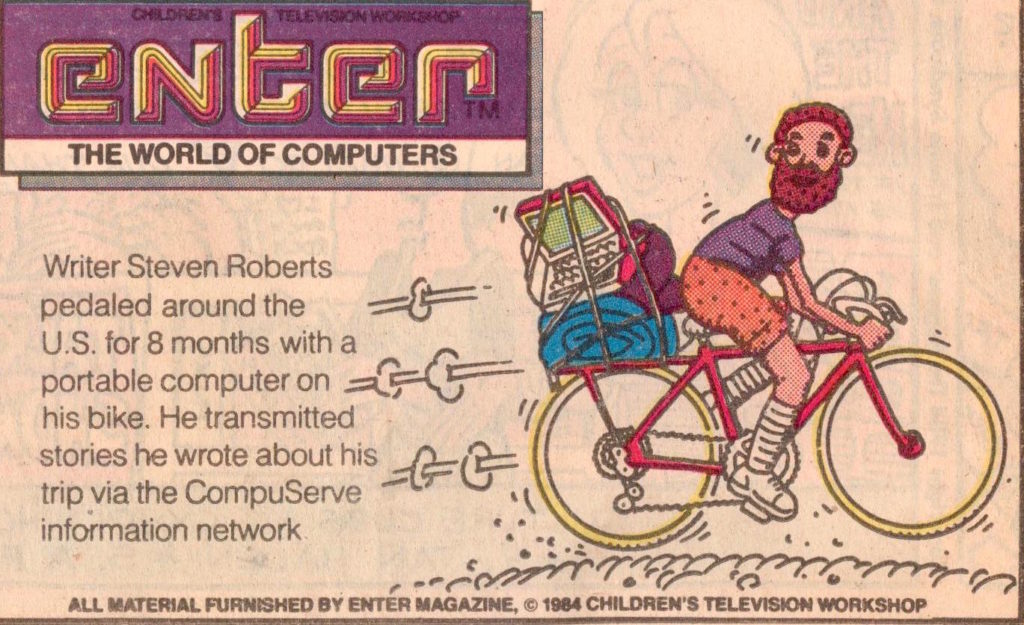 Cycle Circuit – Enter Magazine
A short little piece in Enter Magazine, by Children's Television Workshop… and the image above is from the Sunday Comics of September 30, 1984.
Enter — October, 1984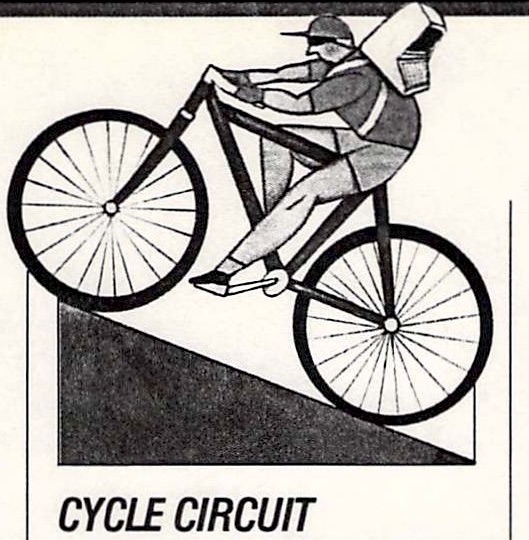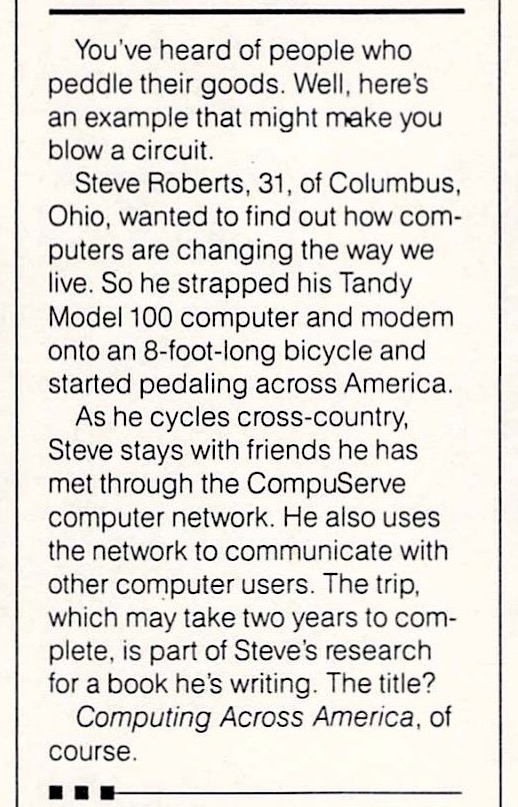 You've heard of people who peddle their goods. Well, here's an example that might make you blow a circuit.
Steve Roberts, 31, of Columbus, Ohio, wanted to find out how computers are changing the way we live. So he strapped his Tandy Model 100 computer and modem onto an 8-foot-long bicycle and started pedaling across America.
As he cycles cross-country, Steve stays with friends he has met through the CompuServe computer network. He also uses the network to communicate with other computer users. The trip, which may take two years to complete, is part of Steve's research for a book he's writing. The title?
Computing Across America, of course.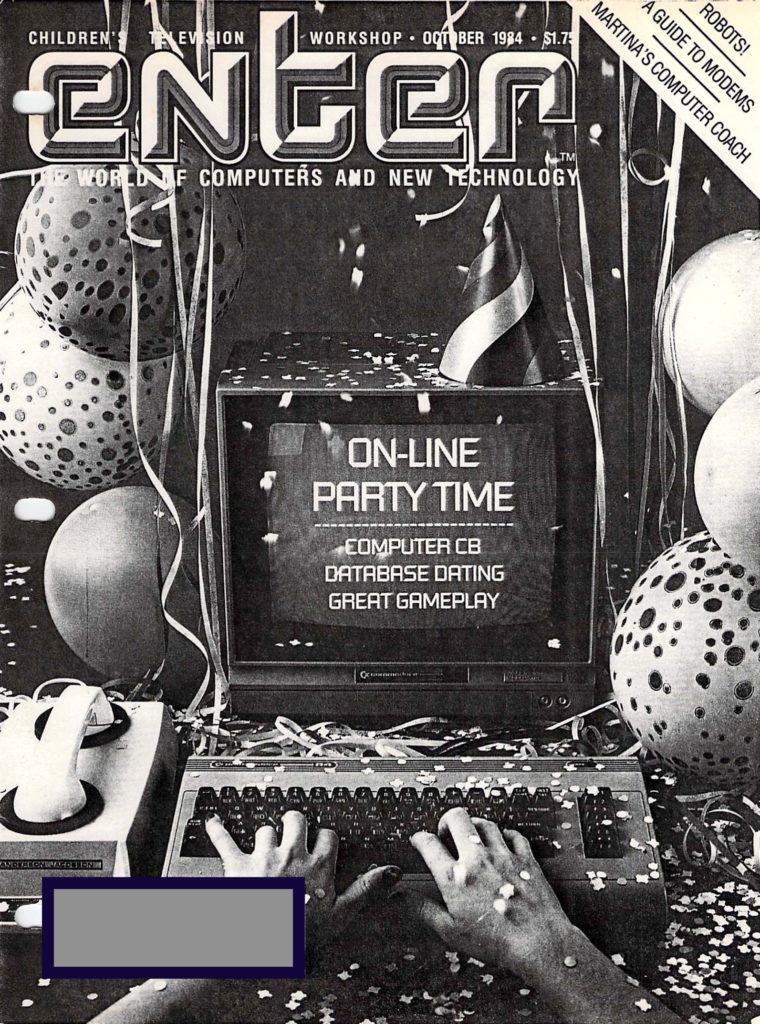 You must log in to post a comment.