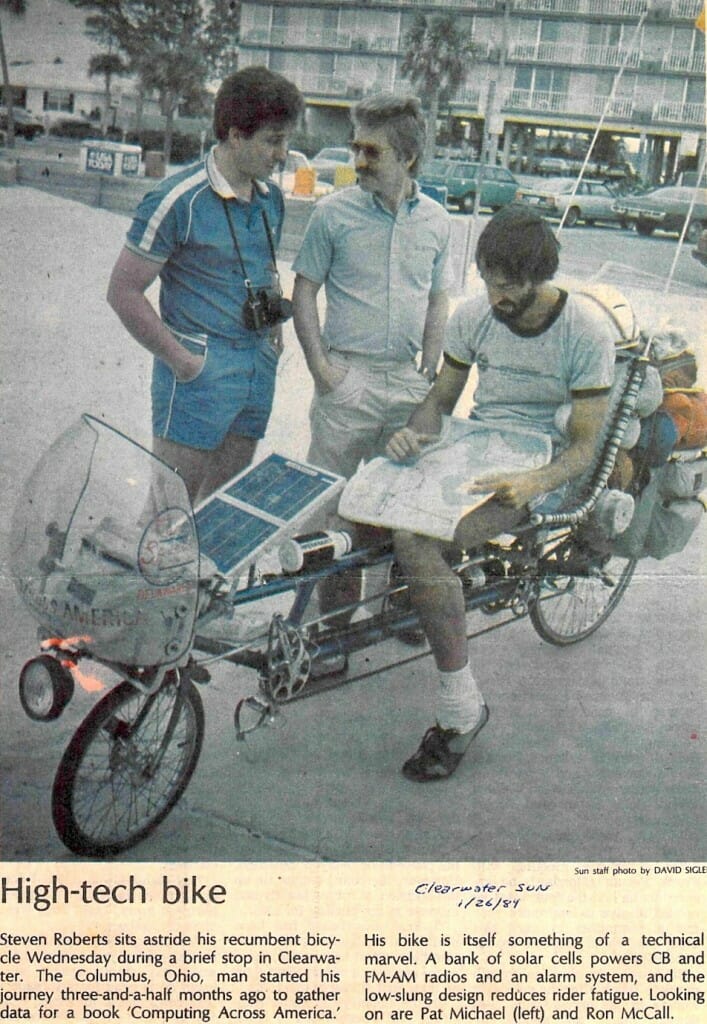 High-tech bike – Clearwater Sun
This short photo/caption appeared in the local paper in Clearwater, Florida, just as I arrived via J36 sailboat after three weeks in Key West. On the road again…
High-tech bike
Clearwater Sun – January 26, 1984
Photo by David Sigler
Steven Roberts sits astride his recumbent bicycle Wednesday during a brief stop in Clearwater. The Columbus, Ohio, man started his journey three-and-a-half months ago to gather data for a book Computing Across America.
His bike is itself something of a technical marvel. A bank of solar cells powers CB and FM-AM radios and an alarm system, and the low-slung design reduces rider fatigue. Looking on are Pat Michael (left) and Ron McCall.
You must log in to post a comment.