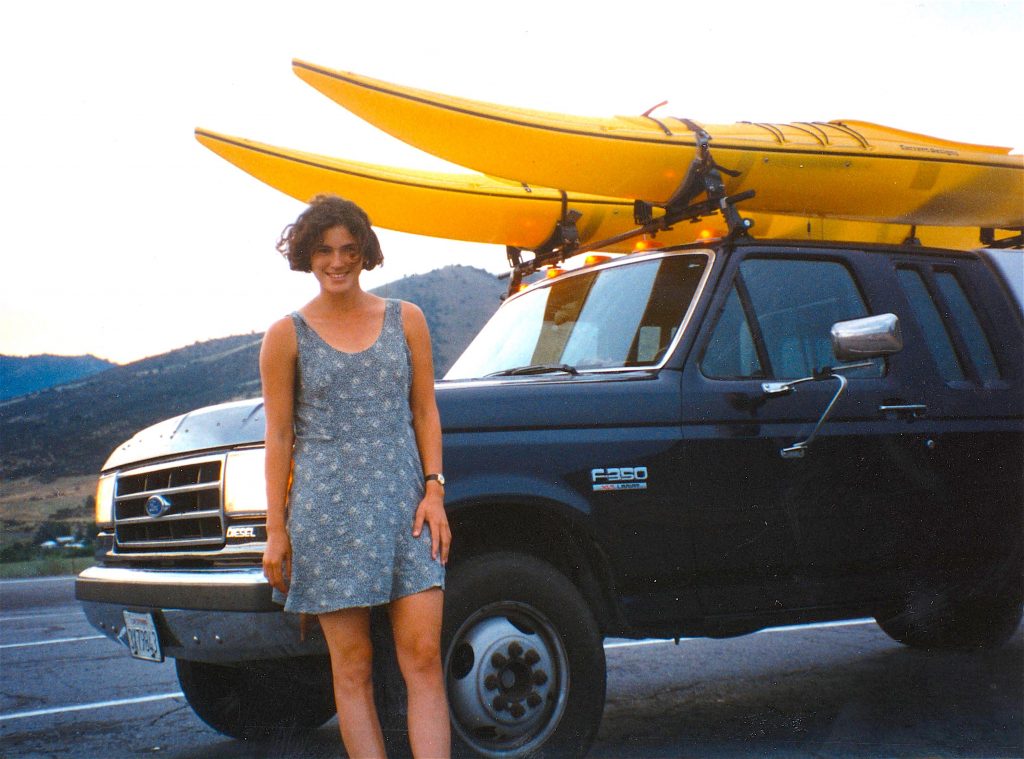 Microship Status 95 – Marine Architecture
by Steven K. Roberts
Nomadic Research Labs
Santa Clara, California
February 1, 1996
Nomadness Catch-up
Hello, and welcome to the first combined issue of Nomadness and the Microship Status Report! The former has been folded into the latter, and for the first time in years I have but ONE mailing list to track (1,638 people, plus a few exploders and reposts). Ahhh, the strange ways we satisfy our primal need for simplicity in this information age…
As I mentioned a few days ago, these reports will continue, more or less weekly as time permits, with uninhibited technical detail interspersed with exuberant bursts of adventure-rhapsody. The two were made for each other, but occur too often in isolation… it is the duty of all technomads to blend them wherever possible.
For the benefit of Nomadness subscribers who haven't heard from us since the Catalina adventure last August, I'd be pleased to email you, upon request, the three most recent issues. This eliminates the need to bring everybody up to date in this one, and is only necessary because our Web server is still frozen pending the establishment of a new site. (All our tales are archived there, from issue 1 up to 89 or so.)
The three most recent Microship Reports are:
Issue #92
Lab Setup Complete!
The Pert Project
First Curls Of Solder Smoke
Physical Ship Progress
Issue #93
Macworld Expo
Sausalito Field Trip
Firing Up The Tillerpilot
Control Network Redux
Hf Automatic Tuner Order
Technomadic Home Base?
Issue #94
Spreading Her Wings…
Extracting Her Lines…
Administrivia
Alright, enough of this maudlin retrospective… let's get on to the new stuff!
Marine Architect Visit
Attention at the moment is focused on the substrate — our first major milestone, saith the Almighty PERT Chart, is to get the ship in the water. The control, audio/video, communication, and power systems are thus receiving only minor attention, and we're deeply immersed in major packaging issues. In our last update, we were in the process of extracting about 300 3-D points from the hull, which we passed to Dave Berkstresser last Tuesday. By Thursday, he had accomplished the miracle of "de-lofting" in AutoCAD — showing up in the lab with plots of hull lines that were precisely what John Marples, our marine architecture consultant, wanted to see.
We flew John down from Seattle and hosted him here for 2 days, during which we kept up a steady banter about multihull design, historical amusements, fiberglass fabrication, internal accommodations, adventures at sea, tools, and so on. Using Dave's drawings as a basis, John drew a 1″:1′ scale sketch of a fractional sloop rig, charging us with the task of acquiring and installing the rigging hardware (much may come from the boneyard at Corsair Marine, builder of the F-31, a highly-evolved descendant of this boat). We'll probably hire a rigging contractor to take care of the critical parts… the forces involved are immense. We also need to replace the 4-bar tension members, which are seriously-underscaled carbon-fiber struts.
The extracted hull lines allowed him to arrive at some key specifications:
LOA (length overall) — 30'6″
BOA (beam overall) — 24'3″
Draft (water depth required) — 18″ board up, 54″ board down
Displacement — 3000 pounds dry, 5500 loaded
Sail area — 420 sqft
Bruce# (power to weight ratio, or square root of sail area divided by cube root of displacement) — 1.16
Fineness ratio (hull length/width) — 10.5
Stability (righting moment divided by heeling moment) — 1.43
These numbers are in the right range for cruising multihulls, as opposed to racers. Hull fineness will drop off with immersion, which is acceptable. The boat will sink an inch for every 250 pounds or so of added gear.
We also discussed the internals, and arrived at a few key decisions. The existing mast step is about to become history, as are the daggerboard trunk, tankage, and related structures. We extracted the giant 7.5 x 2.5 foot daggerboard, and will rework it into a pivoting centerboard (accepting the lower hydrodynamic efficiency in exchange for more open interior space). The new trunk for this will become part of the bed/couch structure — and the bed will convert into the nav station and lab/console area. Our new pivoting mast step will rest atop a combined mast partner and bulkhead, distributing the compression loads evenly into the hull. The cabin roof will be raised for headroom and visibility, and the cockpit will have a hard dodger (roof) with removable fabric side panels and retractible Lexan windows. Kayaks will stow on either side of the main hull, and the solar array will be simplified into 18 non-folding 60-watt panels that lock individually into a lightweight rack above each tramp and a more permanent array frame on the dodger. These will stow in a rack in the forepeak sail/solar/line locker for theft-prevention or heavy weather.
Step one, therefore, after completing Dave's CAD model with just a bit more existing structural detail, is to slap on the goggles, snuggle into the facemask, shove home the earplugs, and cut loose with our macho new Milwaukee Sawzall Plus and a wicked sander/grinder… kicking up a cloud of itchy fiberglass dust that will hopefully be captured effectively by our GSM, the shiny new 3.0 hp Shop Vac (woowoo!). We've been spending far too much time at Home Depot… though not everything has to be purchased: Dave Wright just kindly loaned us his benchtop milling machine for the duration of the project.
New Software, Systems, & Tools
Continuing in the new toy category (one of my perennial favorite themes, no doubt for deep-rooted psychological reasons), I'm pleased to report that Faun now has color on her desktop. The venerable SE/30 has moved to the software-development lab, and she's using a Mac IIVX that we acquired in trade from Halted Specialties in return for her future work on their Web server. She's getting a bit busy these days, having also just accepted a part-time job at West Marine in Palo Alto (mostly for nautical hardware education, human contact, and employee discounts).
Faun and I have both been deeply immersed in freshly-sponsored software from Claris: FileMaker Pro 3.0 and MacProject Pro. Both are truly excellent, and represent significant maturation of earlier versions of the products. FileMaker Pro is now fully relational, with much richer graphic tools… and the MacProject software has so many interesting features that I can run the whole management side of this from one application (while also generating very impressive PERT wallpaper that gives visitors the impression that I'm actually in control <chortle>). My Mac wakes up in the morning with Eudora, MacProject, and Word… those usually get me through the day.
And when I finally wash off the fiberglass/epoxy and return to civilized pursuits like logic design and schematic capture, it will be with the aid of DesignWorks, which arrived today from Capilano. I used an earlier version of this logic-design tool years ago, and it's delightful… more on this as we put it to use…
Many thanks to Claris and Capilano for the support!
Finally, I received the automatic tuner kit from LDG Electronics — haven't started assembly yet, but it looks excellent. This unit ($150) uses a 68HC11 and 16 relays to switch inductors and capacitors into a matching L-network in response to SWR measurements… it will be used on the Microship to tune a backstay sloper (if we have a backstay, which appears to be optional) or a vertical whip antenna for HF ham and marine SSB use.
A Tease On The Water
It's nice, now and then (or more often if possible), to be reminded of why we're subjecting ourselves to a high-fiberglass diet, 2.7 kilowatts of fluorescents, and a complete paradigm shift with regard to the meaning of "PERT." I mean, some people spend whole careers like this, but we've come here for one purpose: to leave.
The latest teaser took place this past Sunday on Anderson Reservoir (Morgan Hill): our Fulmar and two kayaks, Dave Berkstresser's two kayaks, and Randy Devol's TriFoiler. The latter was the real draw — this spaceship of a boat has been clocked in the 40's, for the moment its biplane rig feels about 12 knots of wind on a reach, it lifts off its hulls and flies on foils. Alas, we didn't get that much wind Sunday, but the six of us had a grand time paddling, pedaling, sailing, and generally messing about in boats. The reservoir is a pretty good aquatic playground, albeit somewhat jetski- and stinkpotter-infested; it's about 4 miles long and a half-mile across with an excellent launching ramp and basic facilities. I'm sure we'll be back… maybe we can report on a flight in the TriFoiler (now a Hobie product, by the way) in one of these postings.
With that, it's back to ship surgery so we can get out there full time… cheers from the Microship lab!