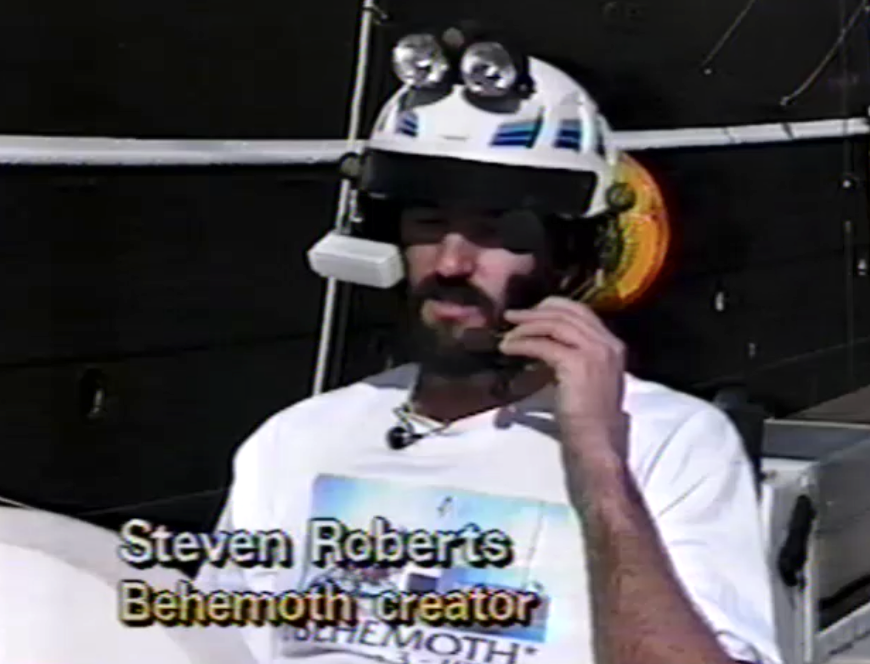 San Diego BEHEMOTH Coverage – January 1992
During my speaking tour with BEHEMOTH (after the actual trip ended and just before starting the Microship project), I exhibited at the San Diego Electronics Show. One of my favorite sponsors was also in town (Qualcomm) and I made a few contacts at Scripps Institution of Oceanography that later led to 2 years at UCSD… teaching an electrical engineering projects class in exchange for lab space.
This video is from one of those crazy media events when multiple local news stations show up and ask similar questions. The VHS tape sat in my library for 25 years, and I finally got around to digitizing it in 2017.
---
San Diego Tribune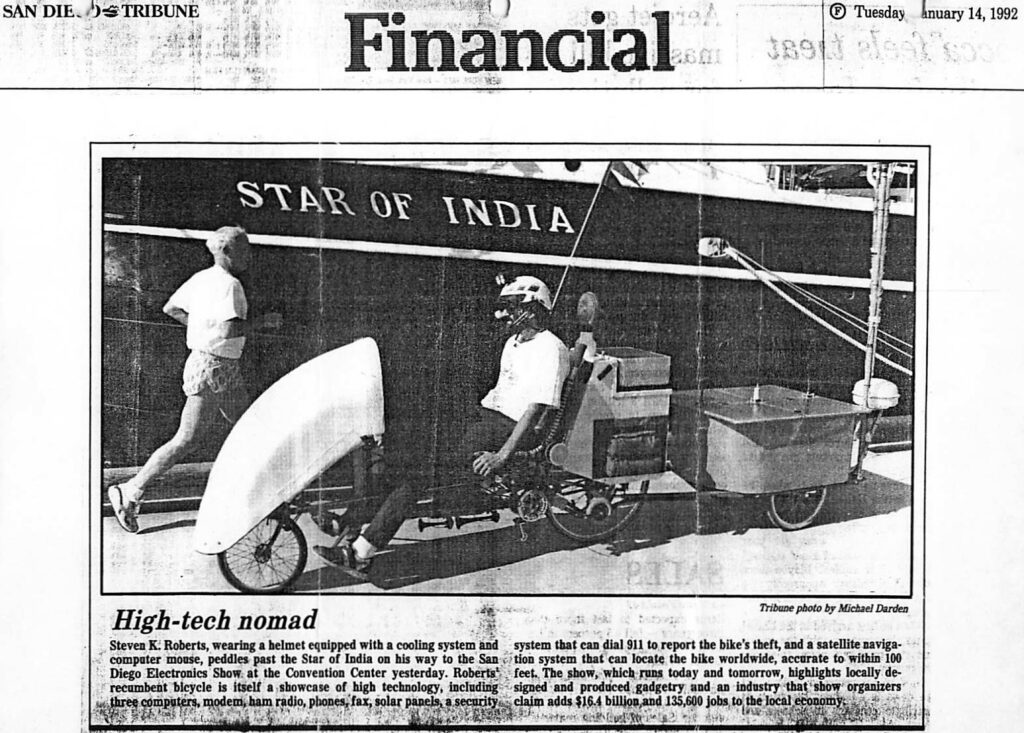 Steven K. Roberts, wearing a helmet equipped with a cooling system and computer mouse, pedals past the Star of India on his way to the San Diego Electronics Show at the Convention Center yesterday. Roberts' recumbent bicycle is itself a showcase of high technology, including three computers, modem, ham radio, phones, fax, solar panels, a security system that can dial 911 to report the bike's theft, and a satellite navigation system that can locate the bike worldwide, accurate to within 100 feet. The show, which runs today and tomorrow, highlights locally designed and produced gadgetry and and industry that show organizers claim adds $16.4 billion and 145,600 jobs to the local economy.