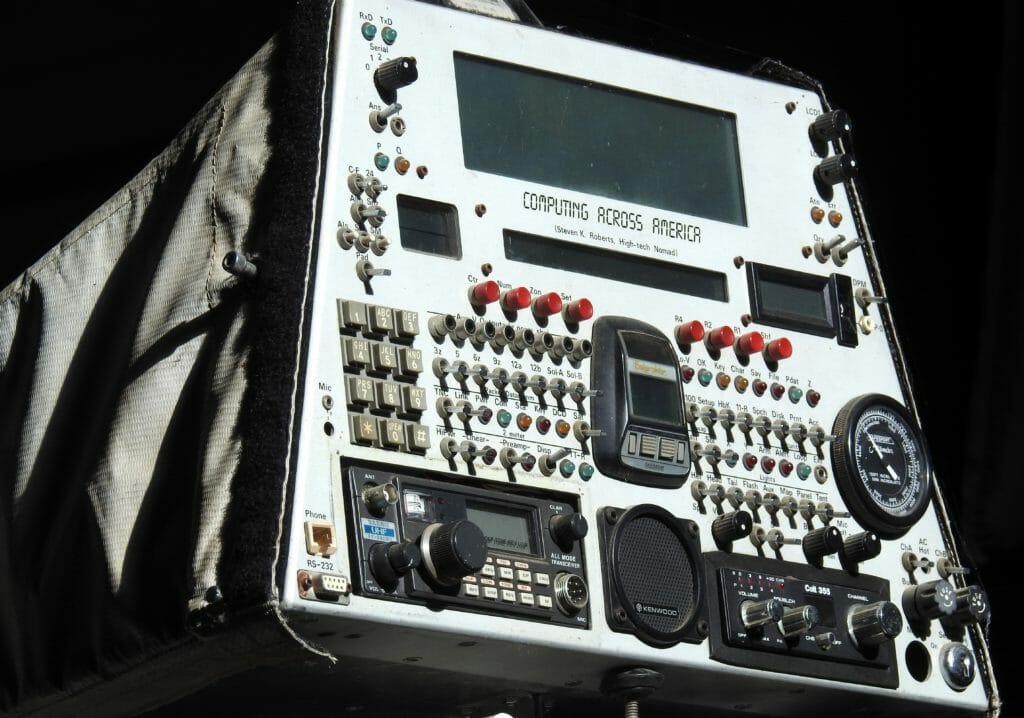 Video – 1989 Winnebiko II Presentation at Xerox PARC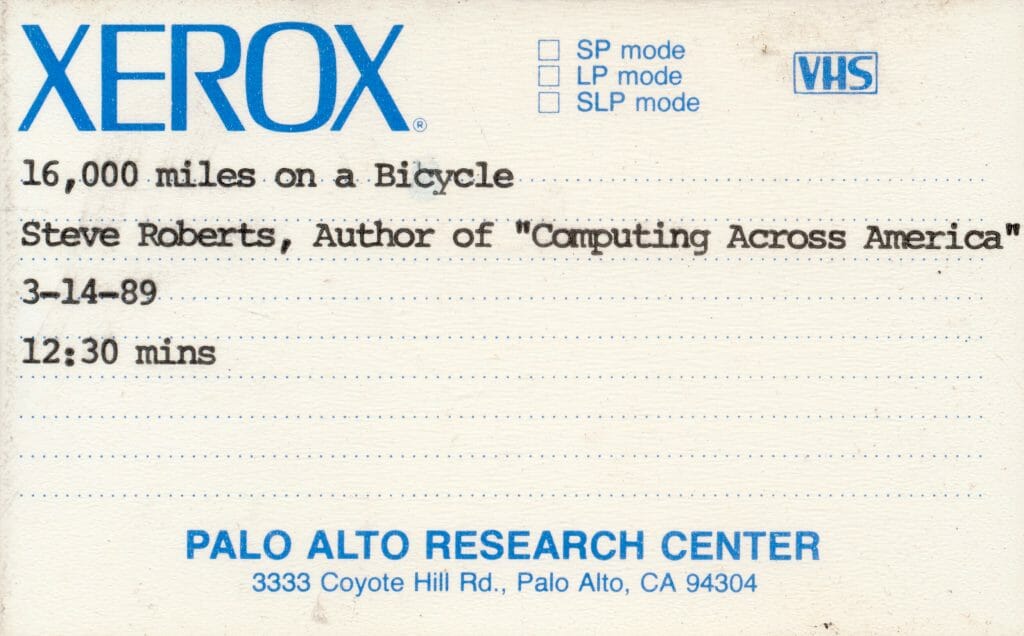 This is a little video treasure from the beginning of the BEHEMOTH project (while I was still calling it Winnebiko III). I had the amazing opportunity to present the bike to a room full of brilliant geeks at Xerox PARC… a relaxed setting, with people sprawled in beanbag chairs. It was captured on VHS by the folks at SIGCHI (the ACM Special Interest Group on Computer-Human Interaction), and 28 years later, I finally digitized it and uploaded it to YouTube to embed it here in this archive:
I'm delighted to have this record of the initial design concepts that launched BEHEMOTH… which evolved considerably over the next three years in Silicon Valley, half of which was in the Bikelab sponsored by Sun Microsystems. At this early date, I was working with a FORTH engine from Information Appliance (thanks to Jef Raskin), had not yet decided to integrate a Macintosh into the console, thought I'd be hauling an OSCAR 13 satellite antenna, and was planning to build my own heads-up display. It's amazing to watch this, then look at what rolled out in 1991!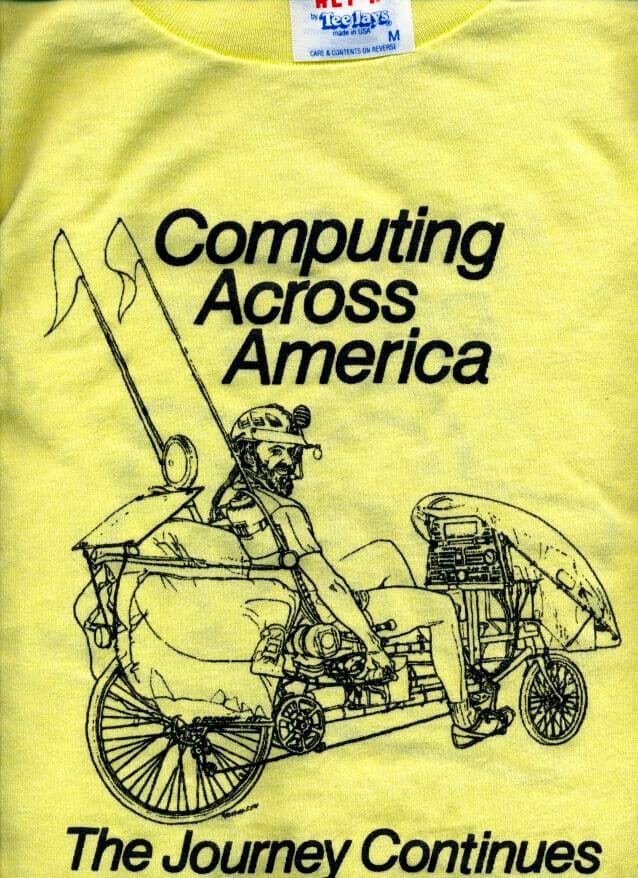 The shirt I was wearing in the video was made by my friends at Traveling Software, from a hand-drawn portrait by R. Raffaello Dvorak (available as a poster in our online store). This was an intensely high-energy time in my life, with sponsors shipping new toys, amazing new friends in Silicon Valley, a book gaining some notoriety, media appearances, and a sense that this final bike version was going to be something truly insane.
If you click the links for previous and next posts, it will put this in context. Visiting PARC was an honor, surrounded by übergeeks, inspiring me to press on. Here is a post I wrote a couple weeks before this event, describing the state of the project that was unfolding at a house in Milpitas (just before we moved to Santa Cruz).