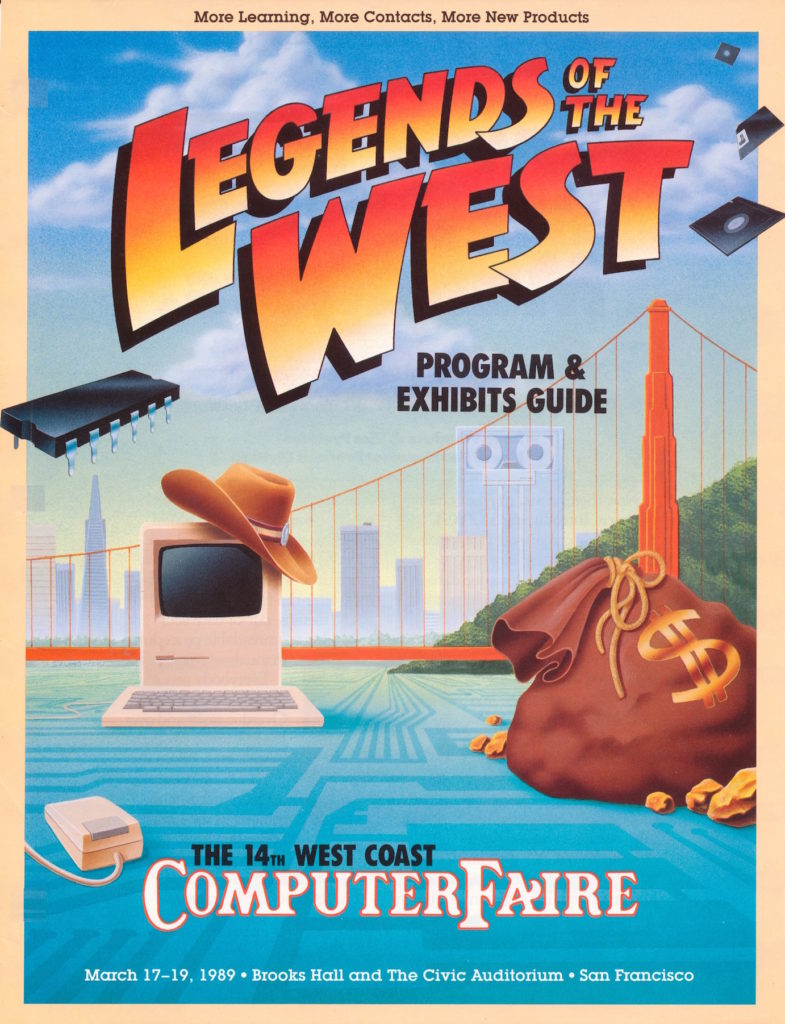 West Coast Computer Faire 1989
Computing Across America presentation
by Steven K. Roberts
March 18-19, 1989
First, here is a 3-minute clip of the Channel 7 News (KGO-TV, San Francisco), showing the Winnebiko II and pulling back to comment on how the Faire has changed over the years… with comments on the Apple vs Microsoft "Look and Feel" lawsuit that was going on at the same time:
(Just for perspective on that closing comment about stocks in the video above, on that day AAPL was trading at $1.25 per share. I will go beat my head against the wall now.)
Anyway, I gave a talk at the Faire as well as doing booth duty with GEnie, and here is the brief announcement from the display ad that ran in the Chronicle (the full text is in the scan below). This was my second WCCF; I was also there in 1987.
---
Steven K. Roberts, author of Computing Across America, will speak at The WEST COAST COMPUTER FAIRE on Sunday, March 19 at 12:00 in Room 104 of the Civic Auditorium. Roberts will discuss his exploits and adventures encountered during his 10,000 mile bicycle trip across the country.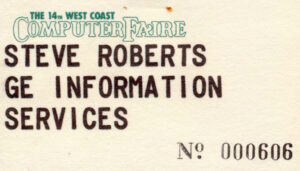 What does a long bike ride have to do with computers? Well, his "bicycle" has five computers, 54 speeds, a cellular phone, a ham radio, 5 solar panels, a TV set, a speech synthesizer, over 4 megabytes of RAM, a handlebar keyboard, pressurized drinking water, a touch screen, a helmet audio system, a fax machine, a micro printer and more. But can he fix a flat? Ask him yourself when you attend this fascinating discussion. Roberts is currently building a new bike and planning another trip. Pedal, drive or walk, but don't miss him at the FAIRE!