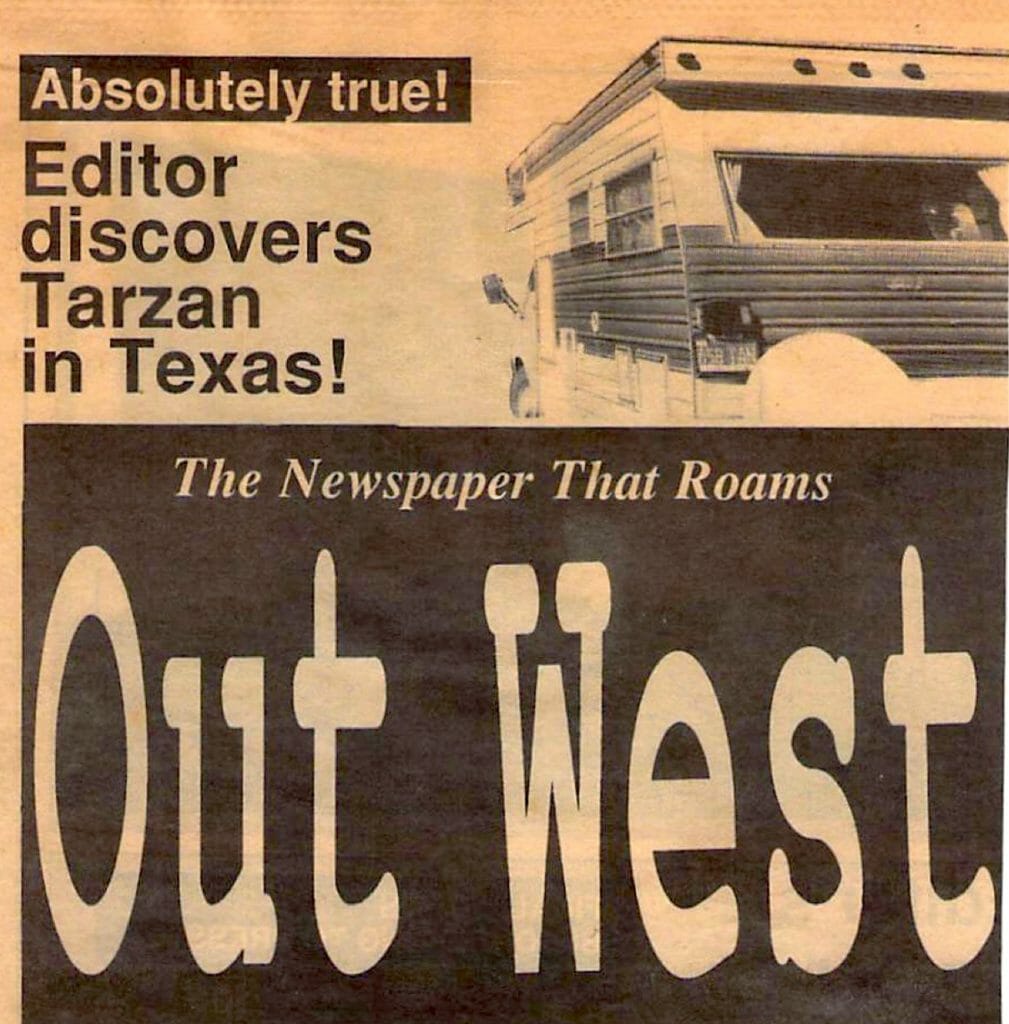 Out West and Journal of High-Tech Nomadness
This just delights me… Out West was published by Chuck Woodbury from his motorhome, and every issue was a treat… a substantial collection of quirky vignettes, profiles, discoveries of small-town wonders, entertaining tales, and folksy humor. I was a subscriber for years, and was thrilled when he published this little mini-review of my own zine, the Journal of High-Tech Nomadness. There is a collection called The Best from Out West, well worth picking up on Amazon. Chuck now produces RV Travel, a huge resource for RVers, and this Los Angeles Times article is a nice profile of his nomadic publishing.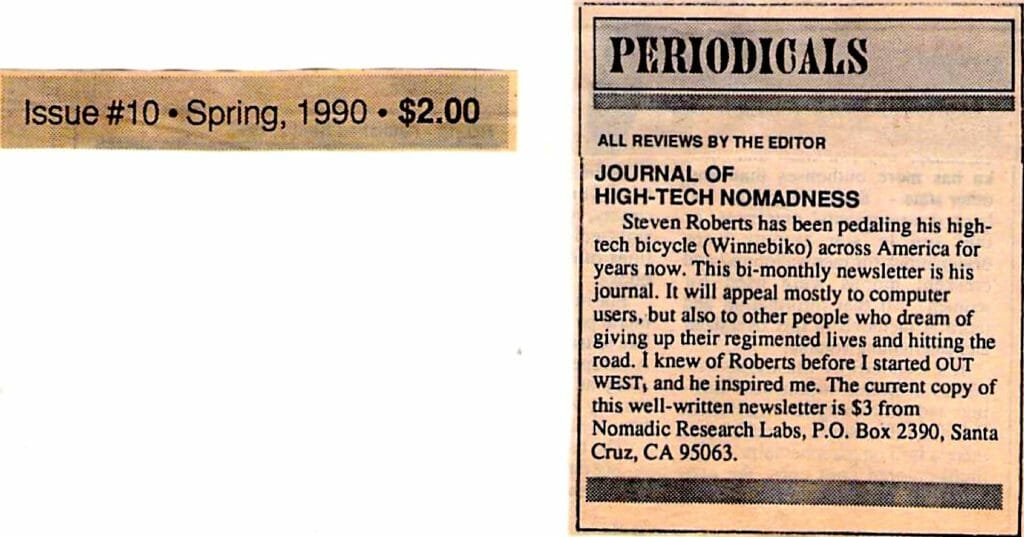 Steven Roberts has been pedaling his high-tech bicycle (Winnebiko) across America for years now. This bi-monthly newsletter is his journal. It will appeal mostly to computer users, but also to other people who dream of giving up their regimented lives and hitting the road. I knew of Roberts before I started OUT WEST, and he inspired me. The current copy of this well-written newsletter is $3 from Nomadic Research Labs (old address redacted).