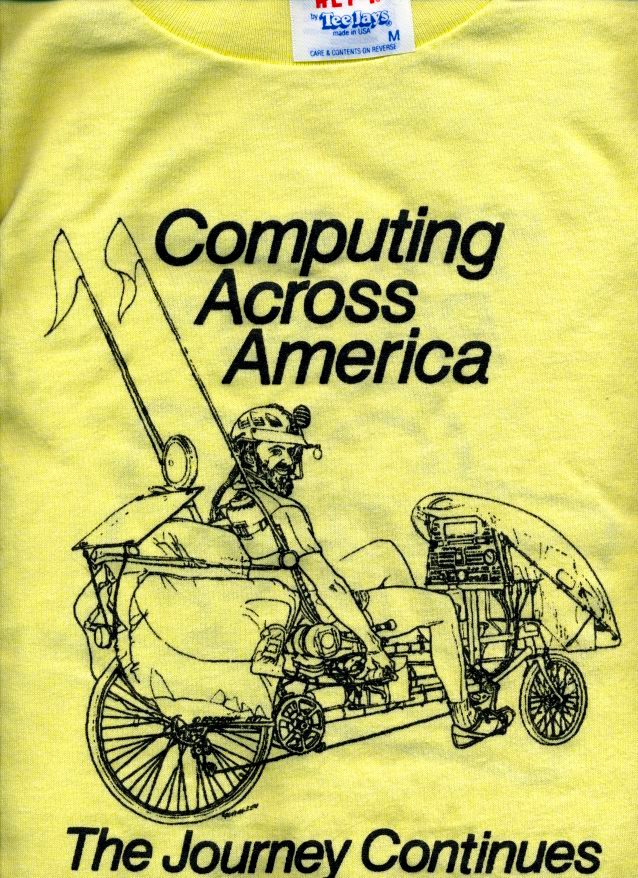 Winnebiko II Departure from Seattle – CNN video
This was the launch of the second phase of my bicycle travels, a sort of sequel to the 10,000-mile "Computing Across America" expedition that came to be known as "Miles with Maggie." I was blogging (well, publishing online travel tales!) on the GEnie network, and this journey covered 6,000 miles on both coasts of the US. The send-off party (October 15, 1986) took place at the facilities of one of my sponsors, Traveling Software in Bothell, Washington, and CNN's Roger Gadley was there. Here's the post about that day.
You must log in to post a comment.