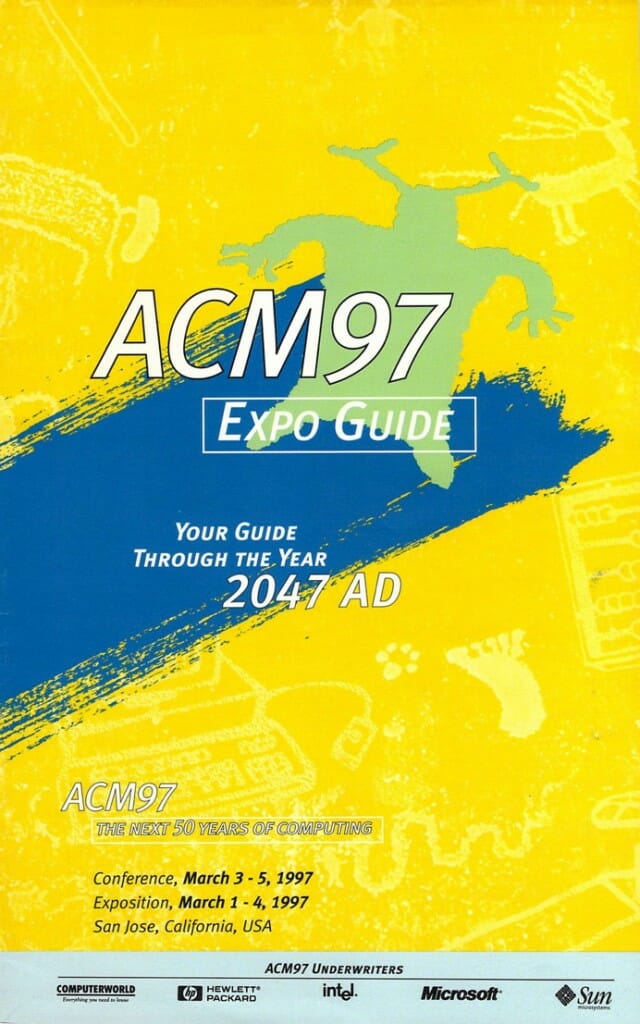 BEHEMOTH at ACM97 Expo – Next 50 Years of Computing
This was a beautifully produced event, with a refreshing inversion of the usual trade-show marketroid demographic. It was like a grown-up Science Fair, with almost every exhibit a fascinating presentation of somebody's techno-passion. Wearables, music, robotics, even a jeep with a built-in recliner made of powerful speakers that let you feel the music big-time… lots of fun stuff. We open with a brief interview in my booth…

BEHEMOTH: An Autonomous Mobile Information and Communication Platform
Exhibit and Speech at ACM97 Expo
March 1-5, 1997
High-tech nomad Steven K. Roberts pedaled 17,000 miles around the United States on a computerized recumbent bicycle that allowed him to remain network-connected while wandering freely. This complex blend of adventure and technology inevitably led to books, hundreds of articles, and consulting spinoffs – and Roberts has now retired $1.2 million BEHEMOTH to build an aquatic system known as the Microship. He will launch this folding solar/sail trimaran in early 1998, embarking on an open-ended international journey that will begin with a loop around the Eastern US via inland and coastal waterways.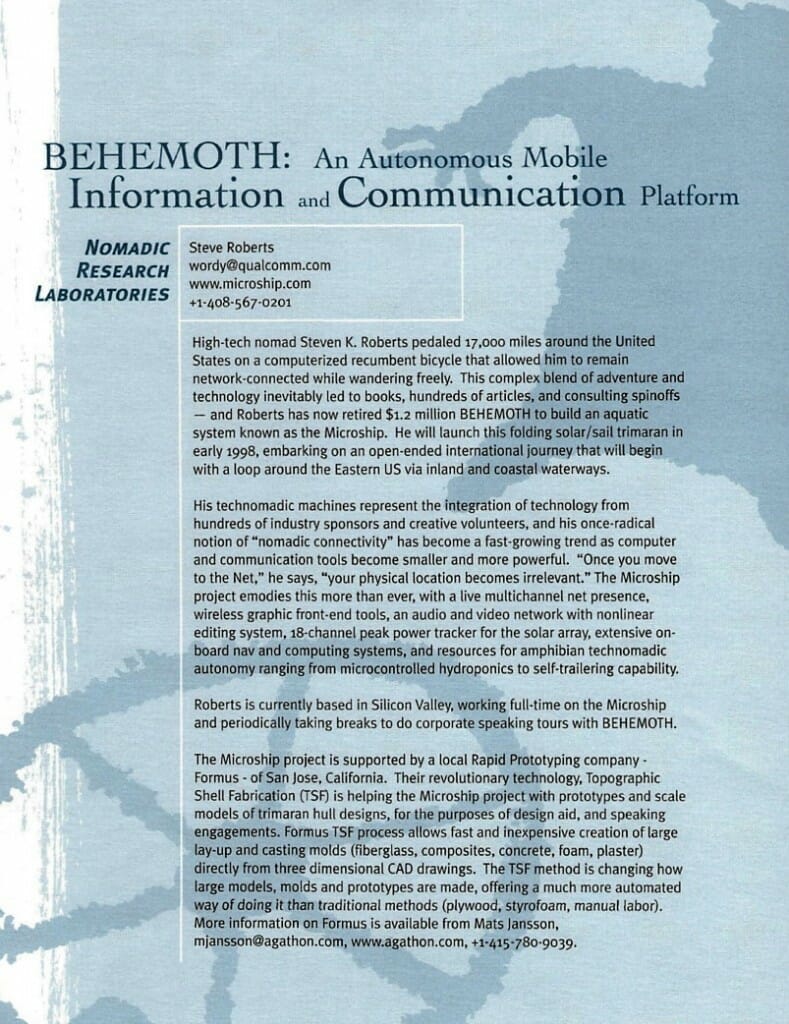 His technomadic machines represent the integration of technology from hundreds of industry sponsors and creative volunteers, and his once-radical notion of "nomadic connectivity" has become a fast-growing trend as computer and communication tools become smaller and more powerful. "Once you move to the Net," he says, "your physical location becomes irrelevant." The Microship project emodies this more than ever, with a live multichannel net presence, wireless graphic front-end tools, an audio and video network with nonlinear editing system, 18-channel peak power tracker for the solar array, extensive on-board nav and computing systems, and resources for amphibian technomadic autonomy ranging from microcontrolled hydroponics to self-trailering capability.
Roberts is currently based in Silicon Valley, working full-time on the Microship and periodically taking breaks to do corporate speaking tours with BEHEMOTH.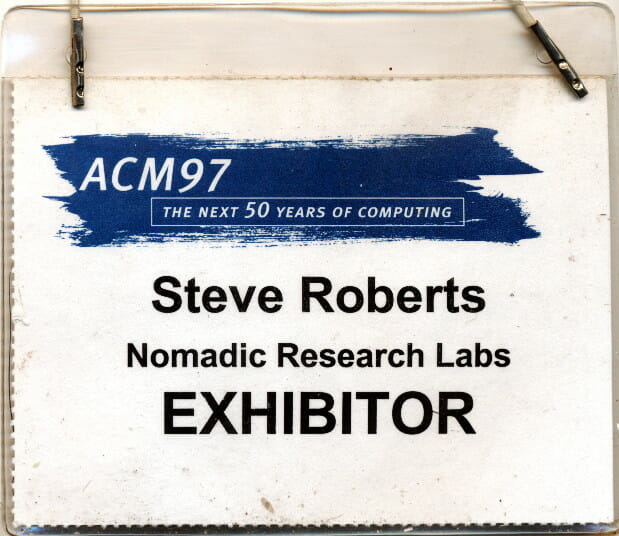 The Microship project is supported by a local Rapid Prototyping company – Formus – of San Jose, California. Their revolutionary technology, Topographic Shell Fabrication (TSF) is helping the Microship project with prototypes and scale models of trimaran hull designs, for the purposes of design aid, and speaking engagements. Formus TSF process allows fast and inexpensive creation of large lay-up and casting molds (fiberglass, composites, concrete, foam, plaster) directly from three dimensional CAD drawings. The TSF method is changing how large models, molds and prototypes are made, offering a much more automated way of doing it than traditional methods (plywood, styrofoam, manual labor).