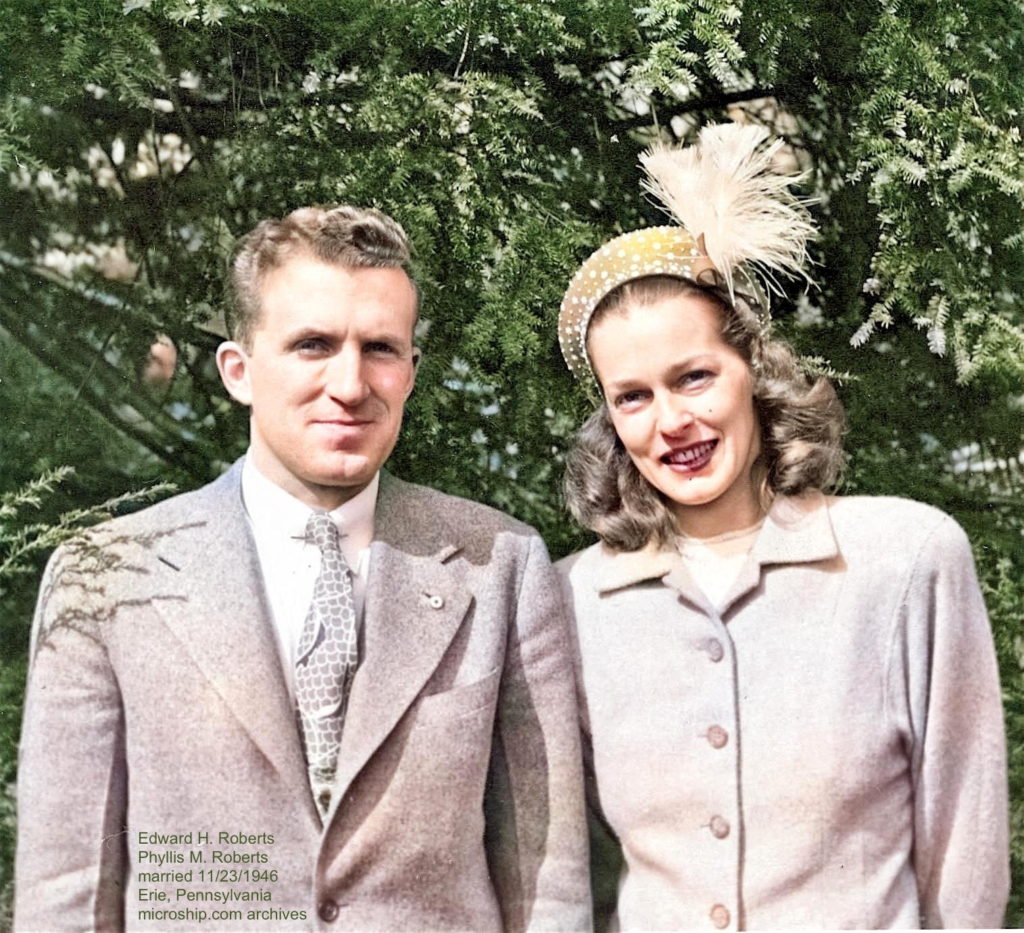 Edward Roberts and Phyllis wedding – 1946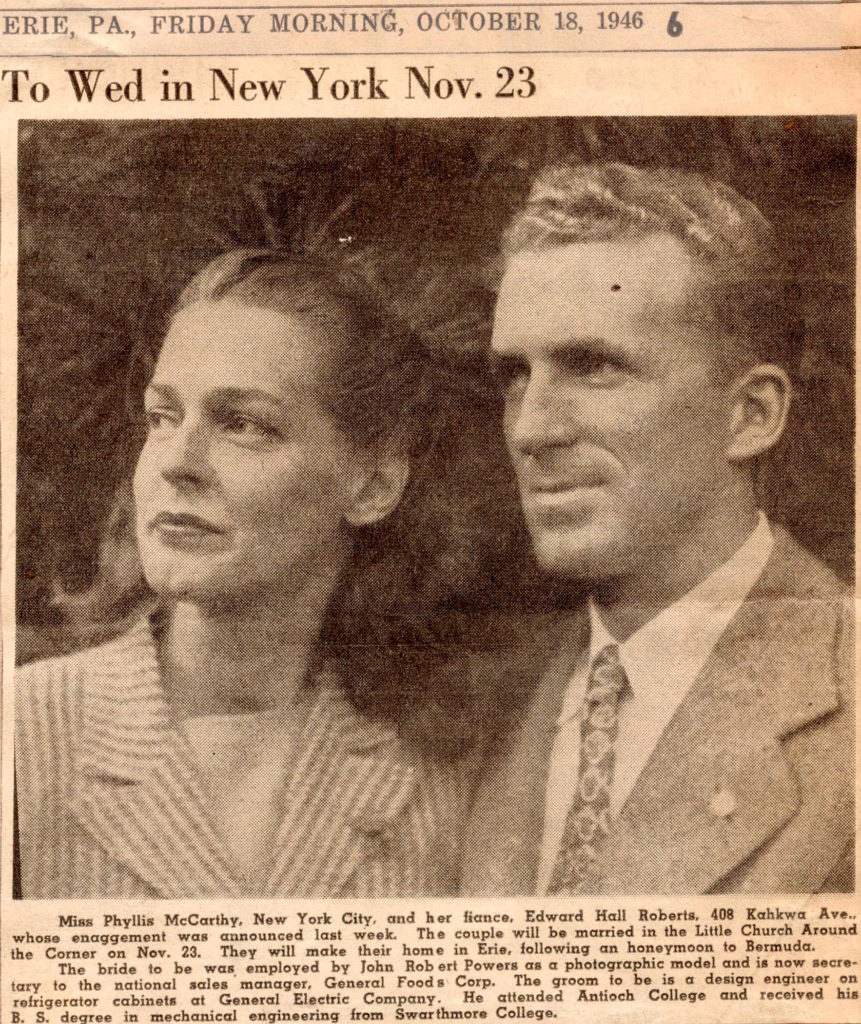 They met on the Manitoba during a Lake Superior cruise in August, and were married in November (much to the concern of parents and friends). Here, Phyllis (in white) was introducing her new beau to her sister Barbara and her husband, Frank (along with kids, Patty and Bruce). Somewhere near Boston:
Edward, Phyllis, and the Buxtons – 1946 from Steven K Roberts on Vimeo.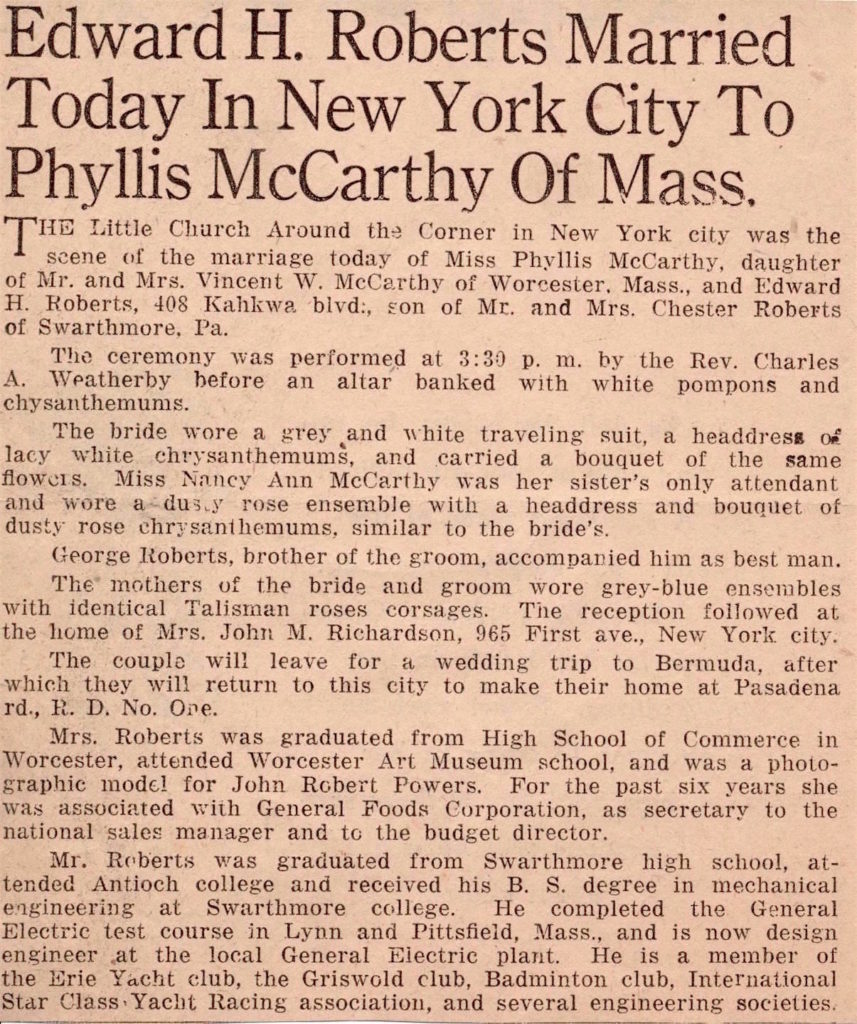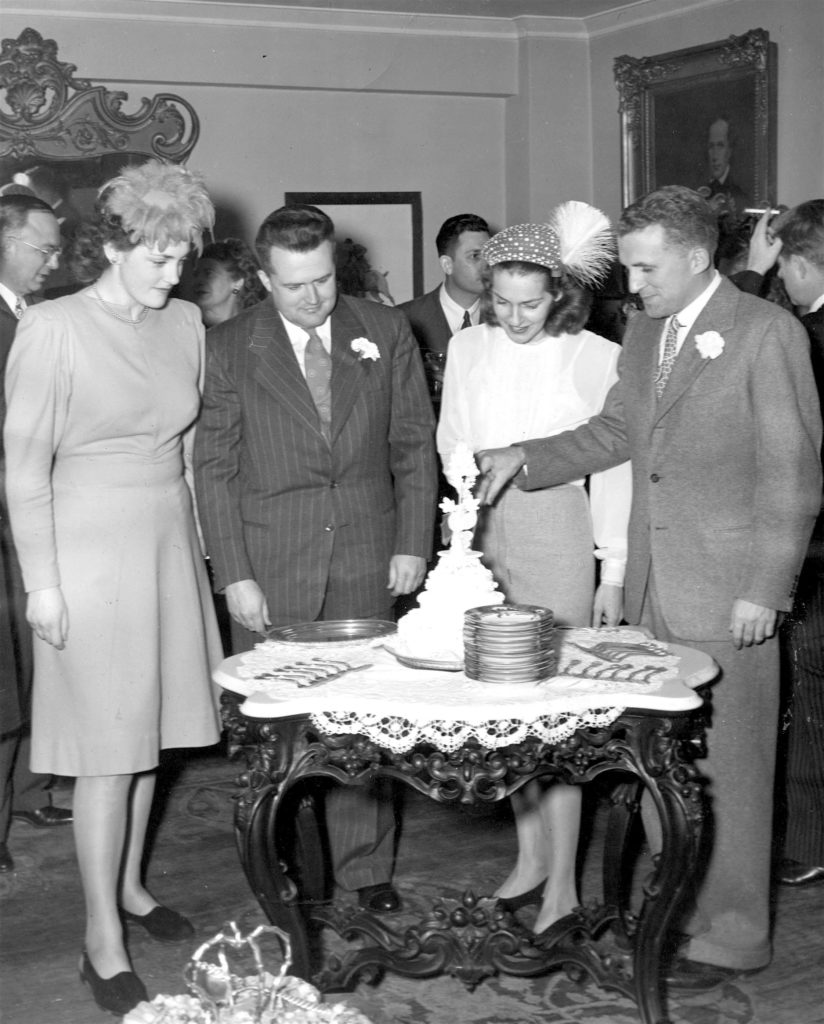 As soon as the wedding was over, they flew to Bermuda for their honeymoon… here is my father's 8mm movie of the adventure:
The Engagement

This is sweet… my father's parents, Chester and Abby Roberts of Swarthmore, wrote this letter to Phyllis as soon as they were notified of the engagement. A colorized photo follows…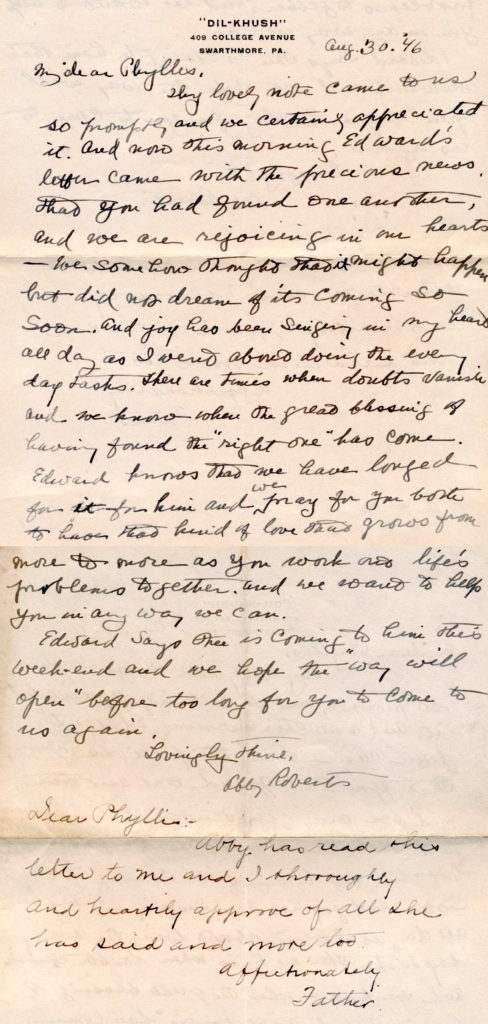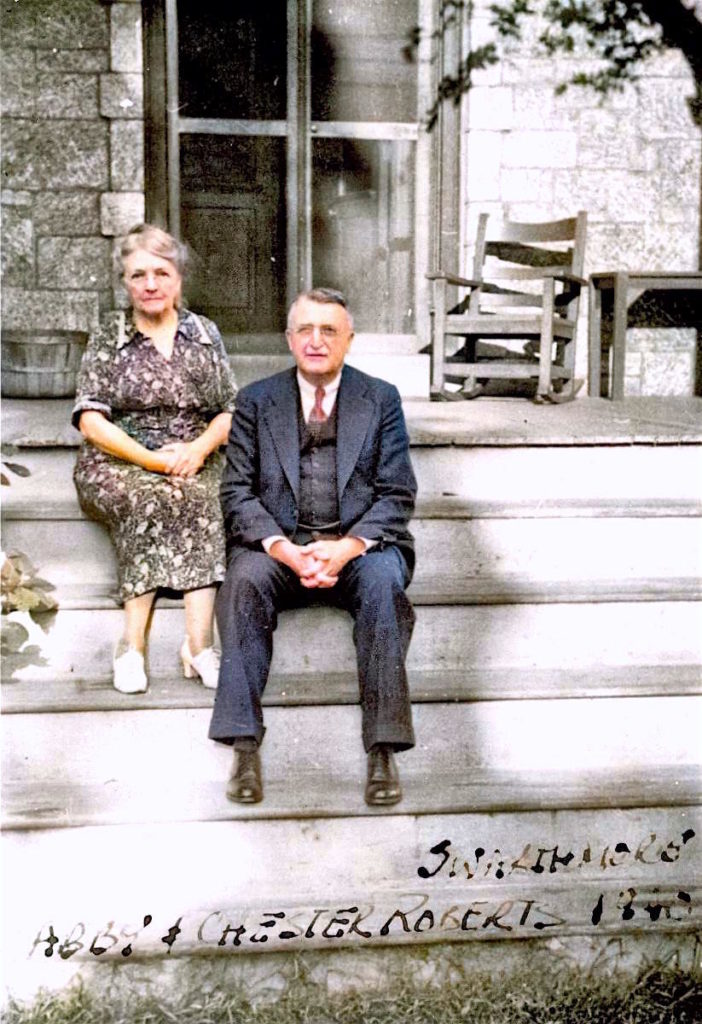 You must log in to post a comment.