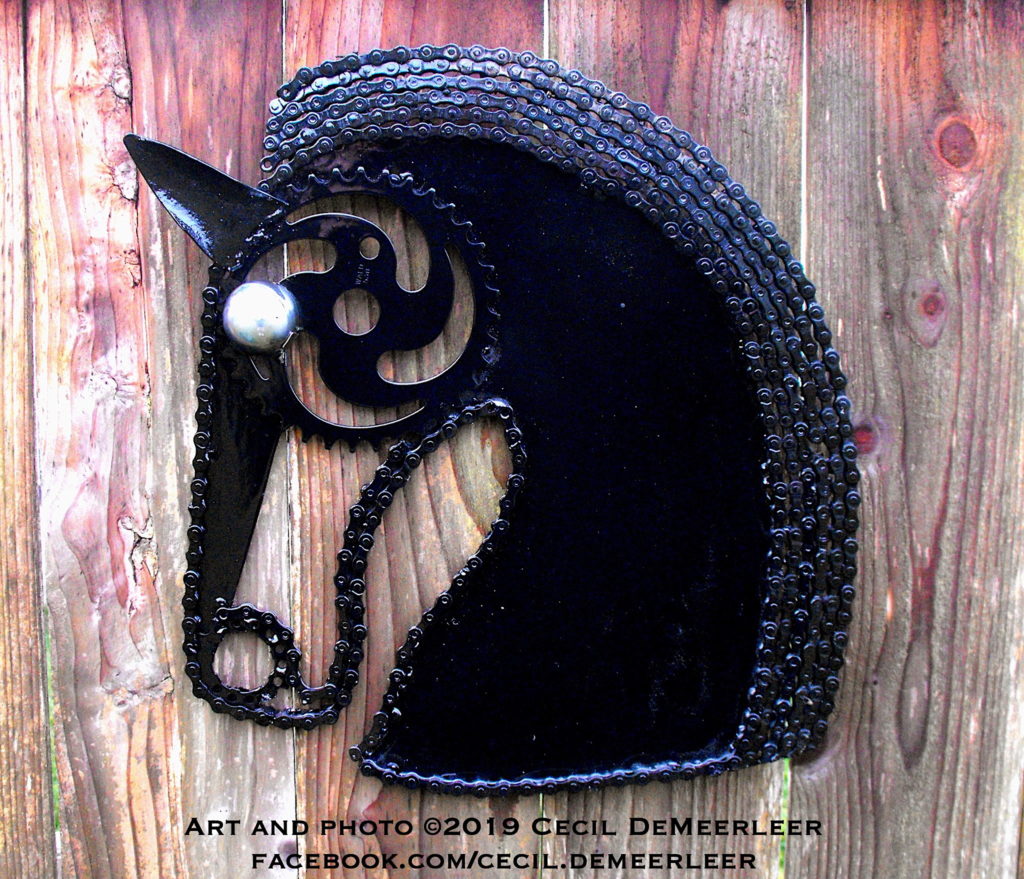 Pedal Horse Steven Roberts – Komsomolskaya Pravda
This article in the Russian tabloid press came during the heyday of BEHEMOTH, and the gorgeous sculpture above was created in 2019 by Cecil DeMeerleer.
Педальныи конь Стивена Робертса
Комсомо́льская пра́вда
July 25, 1992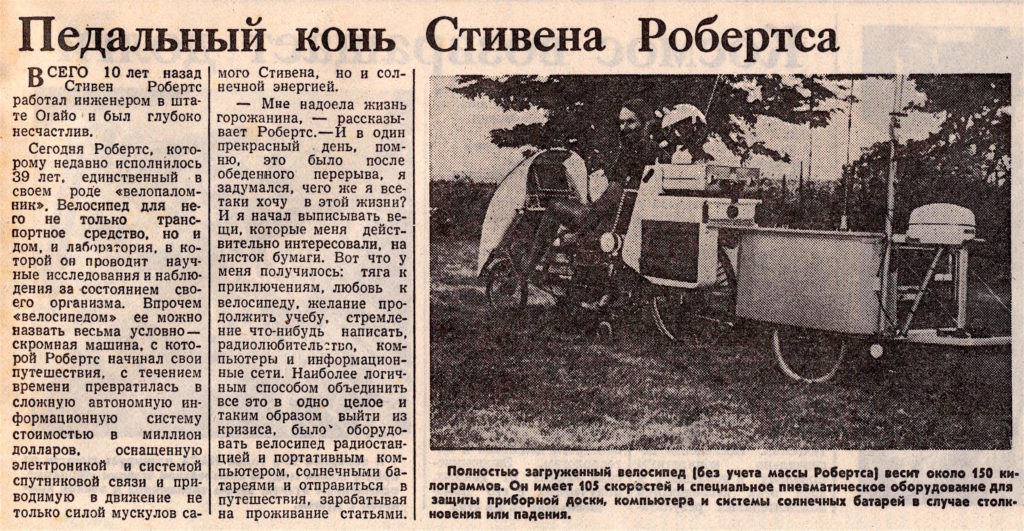 Note: the publication is Komsomolskaya Pravda,with the link to an English Wikipedia page describing this daily Russian tabloid. A more detailed Russian article about my adventures is this one from 1999 in Mir Internet
---
Thanks to my friend Arkady Borkovsky for this translation:
The Pedal Horse of Steven Roberts
Just 10 years ago Steven Roberts was working as an engineer in Ohio and he was deeply unhappy.
Today, Roberts, recently turned 39, is the king velo-pilgrim. For him, a bicycle is not only a means of transportation but also his house, and the lab where he runs scientific experiments and observes the state of his own body. However, his vehicle can hardly be called a "bicycle" — the modest machine Roberts began his travels with has turned into a complex autonomous information system that costs about $1M. It is equipped with a satellite data link, and moves powered not only but Steven's own muscles, but also by solar power.
"I got bored with a life of a city dweller" says Roberts. "So one fair day — I remember it was after a lunch break — I started thinking about what is what I really want from my life? So I set to putting a list of things I really cared about. Here is what I got: desire of adventure, love for bicycling, desire to continue studying and learning, a drive to write something, ham radio, computers, and data networks. The most logical way to merge all this and to break out of the crisis, appeared to equip a bicycle with a radio and potable computer, powered by solar and start traveling making the living by publishing papers about this."
Caption:
The fully loaded bicycle (excluding Steven's own body weight) is about 150kg. It has 105 gears, and is equipped with custom pneumatic protection of the dashboard and the solar batteries to safeguard in case of collision or fall.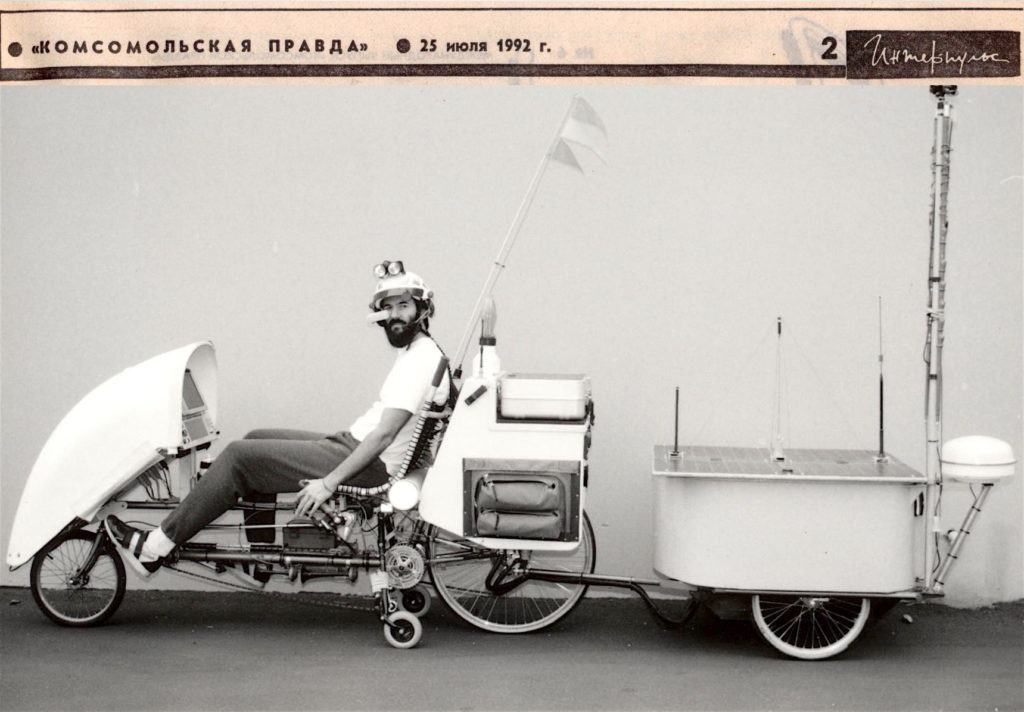 You must log in to post a comment.