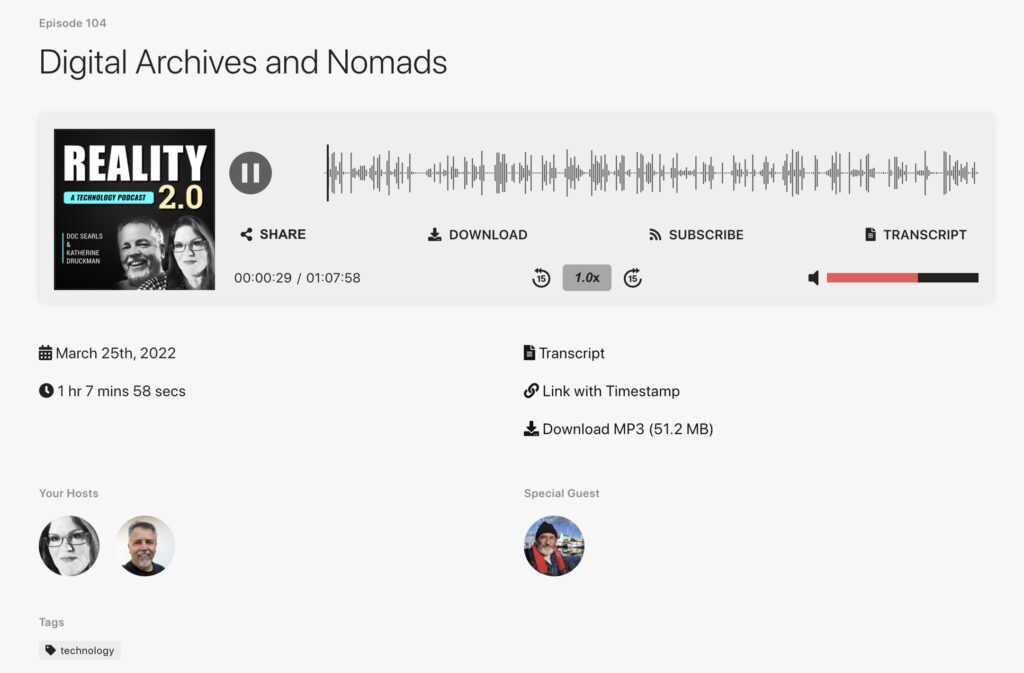 Reality 2.0 Interview with Doc Searls
"Digital Archives and Nomads"
Ages ago, on the Perl Whirl and Linux Lunacy geek cruises, I had the pleasure of hanging out with the legendary Doc Searls, editor of Linux Journal and co-author of Cluetrain Manifesto along with lots of other things. He also created the FLOSS Weekly podcast, has been a vocal proponent of open-source software for decades, and has been blogging since 1999.
I was delighted in March 2022 to receive a guest invitation to appear on his Reality 2.0 podcast, co-produced with Katherine Druckman. I assumed we'd focus on my technomadic history with computerized bicycles and micro-trimarans, but the conversation centered around media digitizing… the activity that keeps me engaged these days with a geeked-out mobile lab.
The full hour of audio is in their archives…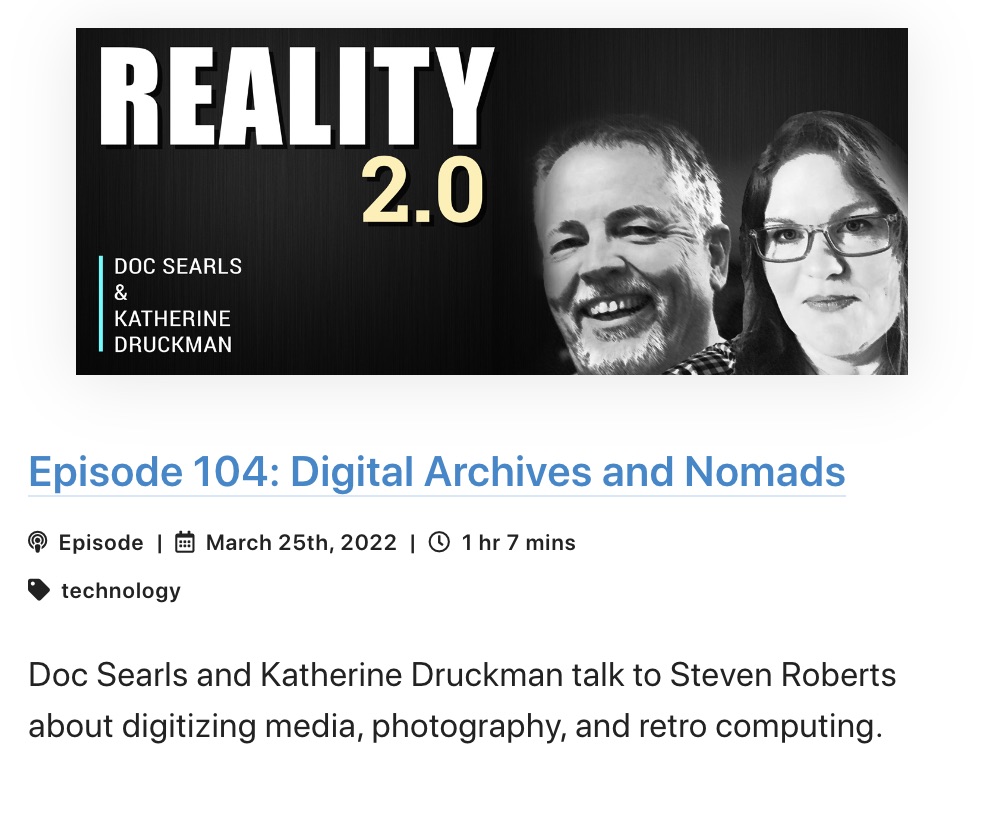 Bio: Steven Roberts, the first "digital nomad," spent the eighties traveling around the US on a computerized recumbent bicycle, freelancing and consulting through early online networks. Prior to that, he designed custom industrial control systems and published an engineering textbook in 1981. After retiring the bicycle, he built an amphibian pedal/solar/sail micro-trimaran, and now lives aboard a 50-foot boat in the Pacific Northwest while running a small business that digitizes ancient media. He is writing his seventh book.