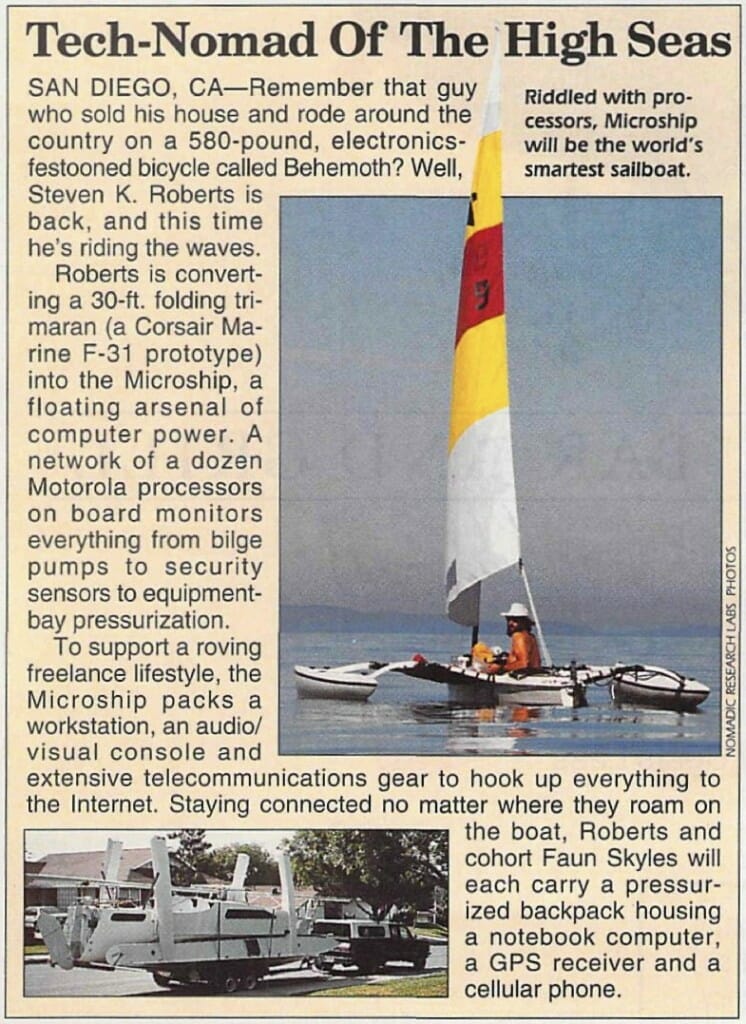 Technomad of the High Seas – Popular Mechanics
This is just a short and almost content-free snippet, but I include it in the archive since it carries a rare photo of my Fulmar-19 trimaran… an early choice of substrate before a crazy adventure around the Salish Sea demonstrated that we needed something more robust and flexible.
Popular Mechanics
November, 1995
SAN DIEGO, CA – Remember that guy who sold his house and rode around the country on a 580-pound, electronics-festooned bicycle called BEHEMOTH? Well, Steven K. Roberts is back, and this time he's riding the waves.
Roberts is converting a 30-ft. folding trimaran (a Corsair Marine F-31 prototype) into the Microship, a floating arsenal of computer power. A network of a dozen Motorola processors on board monitors everything from bilge pumps to security sensors to equipment-bay pressurization.
To support a roving freelance lifestyle, the Microship packs a workstation, an audio/visual console and extensive telecommunications gear to hook up everything to the Internet. Staying connected no matter where they roam on the boat, Roberts and cohort Faun Skyles will each carry a pressurized backpack housing a notebook computer, a GPS receiver and a cellular phone.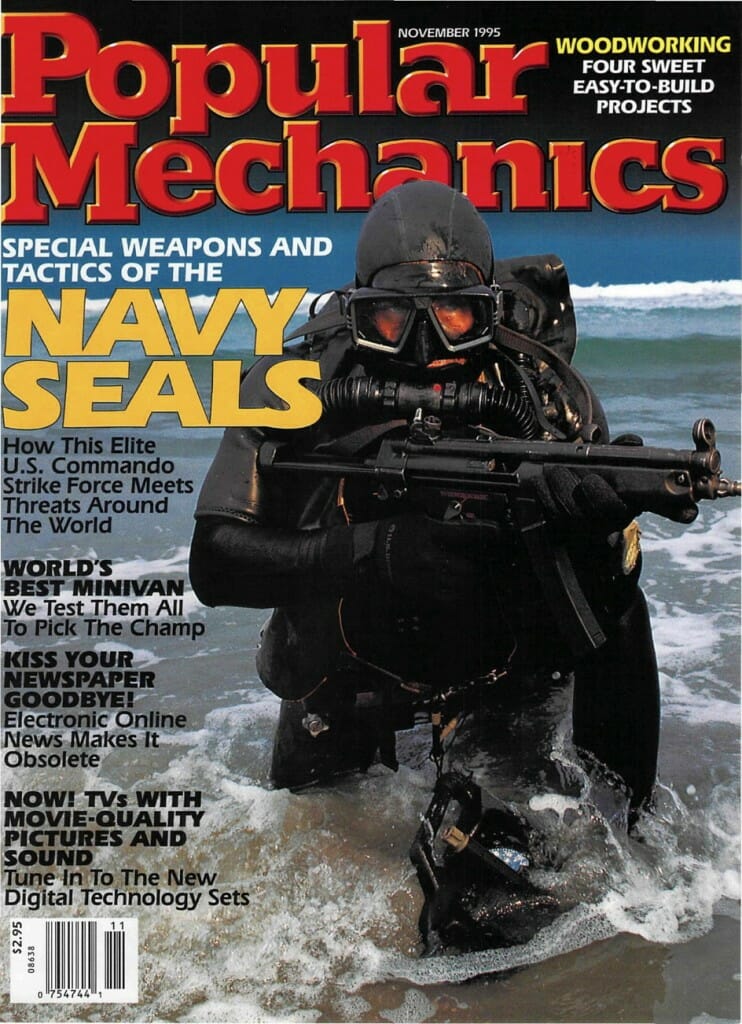 You must log in to post a comment.