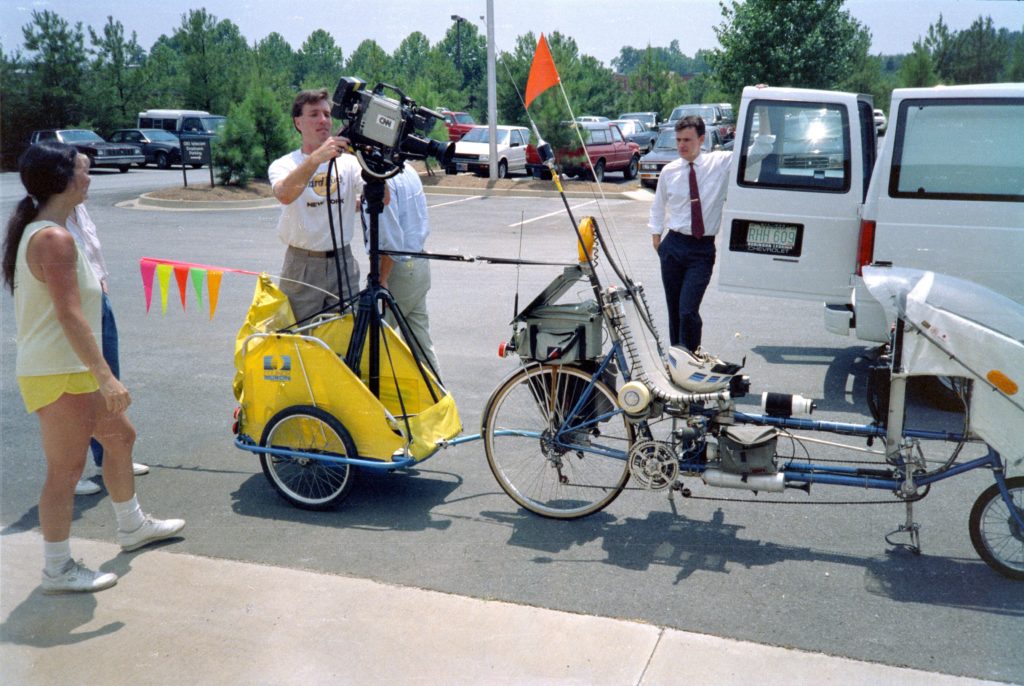 Winnebiko II on CNN Science and Technology Report, July 1988
This CNN piece is from a time when I had wrapped up the Winnebiko II adventure, and was embarking on a random speaking tour via a converted school bus. The Computing Across America book was finally published, and I was starting to think about the third bike version (the one that would come to be known as BEHEMOTH). The footage here was shot around Atlanta, and the newest addition to the bike was a 3-watt Oki 491 cellular phone…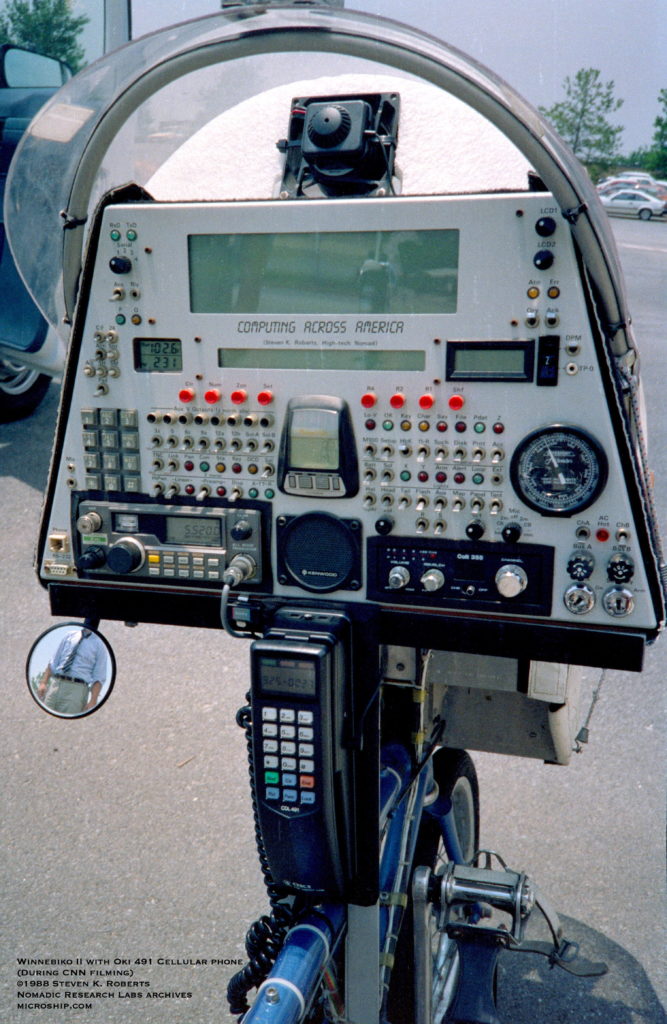 The photo at the top shows the lash-up that was done for this filming… a serious CNN camera on its tripod, fixtured into my trailer for the over-the-shoulder shot at 2:19. The guys were a little nervous about this maneuver, but excited as well… just glad that the wheel-lifting bump 5 seconds later in the piece didn't happen with $80K worth of top-heavy video gear aboard!
CNN Science & Technology Week Special
Aired: July 4-9-10, 1988
You must log in to post a comment.