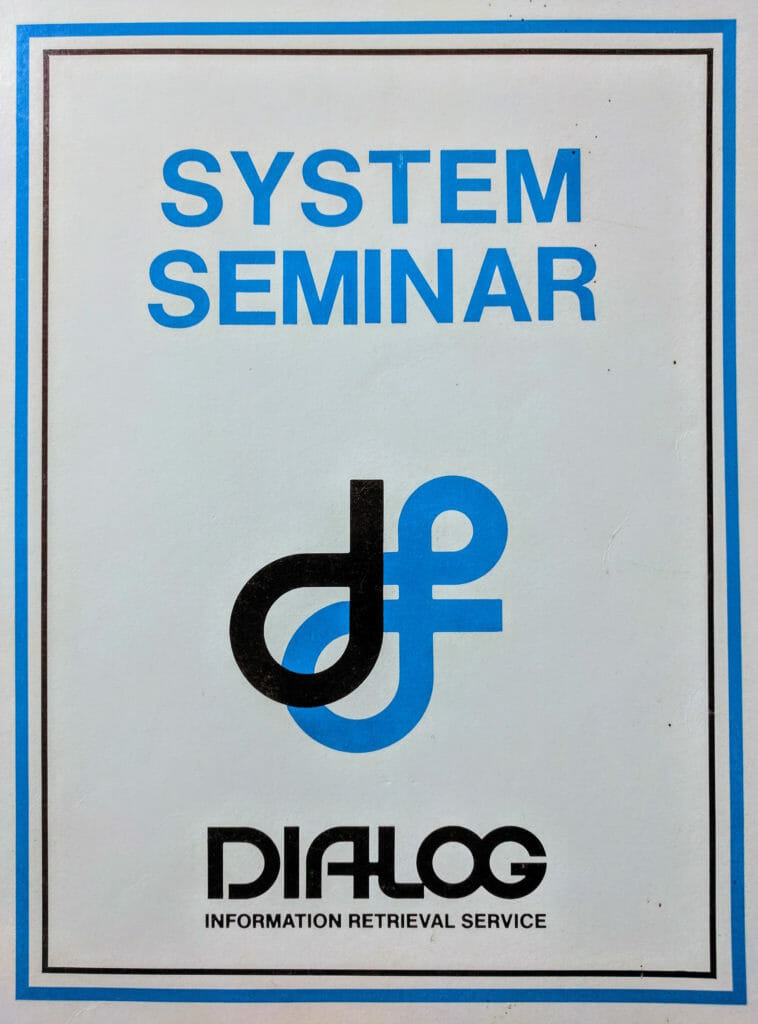 Winnebiko II at Lockheed Dialog
Before taking off on the bike in 1983, I was a heavy user of the DIALOG system… running a little freelance information-broker business as well as writing about it for various magazines including Byte, Online Today, EDN, and others. In those ancient pre-Google years, it was absolutely magical to have access to massive information resources, even if mostly bibliographic. I ended up making friends with the company, and had the honor of doing a press conference with them in 1987… during the Silicon Valley layover between pedaling the Winnebiko II down the West Coast and trucking to Ohio to resume the trip in the northeast. This is the company's press release announcing the event, which led to this story in the SF Chronicle the next day:
for BusinessWire Media Advisory, Bay Area
Note to Editors: You are invited to send reporters/photographers to this event. Contact Jean Rice for background or to arrange a search of the Dialog system tailored to your individual needs
FOR IMMEDIATE RELEASE
COMPUTING ACROSS AMERICA: THE ULTIMATE IN THE PAPERLESS OFFICE
Electronic Mail and Access to DIALOG Databases Is All He Needs to Operate Consulting/Freelance Writing Business from a Bicycle.
Now He's Peddling His New Book Computing Across America
PALO ALTO, CA., May 7—Passing through on his second trip across country in his computerized office on bicycle wheels, Steve Roberts will demonstrate how he researches and writes stories, pulling up to a phone booth not to change clothes (a la Clark Kent) but to file his copy and pick up his electronic mail.
Roberts will show off his 220-pound bike equipped with five networked computers during a visit to Dialog Information Services in Palo Alto, whose online library services make on-the-road searching possible. Dialog employees have been invited to meet Roberts on Monday, May 11 at 11:00 a.m.
Traveling more than 12,000 miles on his mobile office, Roberts has proven there are no limits to his neighborhood of 3.5 million square miles known as America. He has come to call this expanse "Dataspace." "Dataspace," he says "is the thickening web of global information networks that is beginning to convince people that borders are irrelevant, that differences do not necessarily equal danger, and that brain-to-brain contact is the best possible way to render bigotry obsolete."
Roberts' new book, Computing Across America: The Bicycle Odyssey of a High-Tech Nomad is scheduled for release in June.
Dialog Information Services, a wholly-owned subsidiary of Lockheed Corporation, provides online access to more than 120 million references and abstracts in virtually every field of knowledge.
Specialized business databases provide market information, corporate intelligence and even purchase of securities through a gateway service to Trade*Plus. For those who do not have a bicycle, Dialog also offers access to the OAG Electronic Edition for airline and hotel reservations.